Massive pot farm complex busted in Humboldt County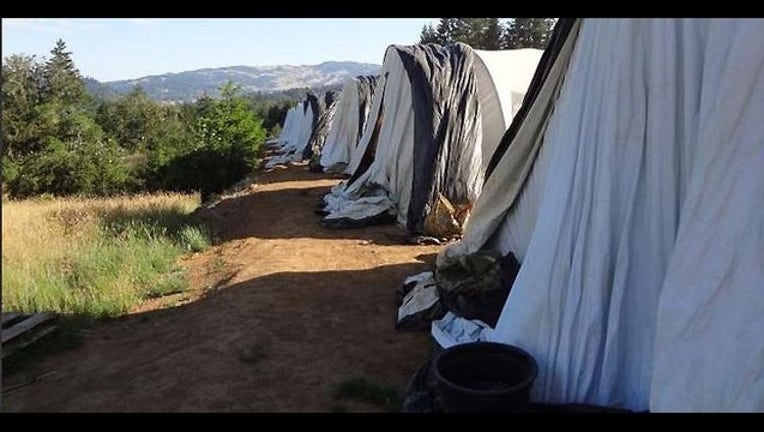 article
BLOCKSBURG, Calif. (KTVU) – A massive illegal pot growing complex along with $7 million in marijuana has been discovered during a warrant search in rural Humboldt County, authorities announced Wednesday.
Agents from the Humboldt County Drug Task Force, California Department of Fish and Wildlife and Cal Fire discovered the complex of 19 large greenhouses during a raid Tuesday in the 28000 block of Alderpoint Road.
A total of 4,961 growing marijuana plants were discovered within the greenhouses with an estimated street value approximately $7 million.
Authorities said many of the marijuana plants were ready for harvest inside the greenhouses that were utilizing indoor cultivation lighting and light deprivation techniques.
There had been no arrests and the investigation was continuing.
Anyone with information for the Humboldt County Drug Task Force Office regarding this case or related criminal activity is encouraged to call the Humboldt County Drug Task Force Office at 707-444-8095.