McDonald's blasted for serving cheese-less mozzarella sticks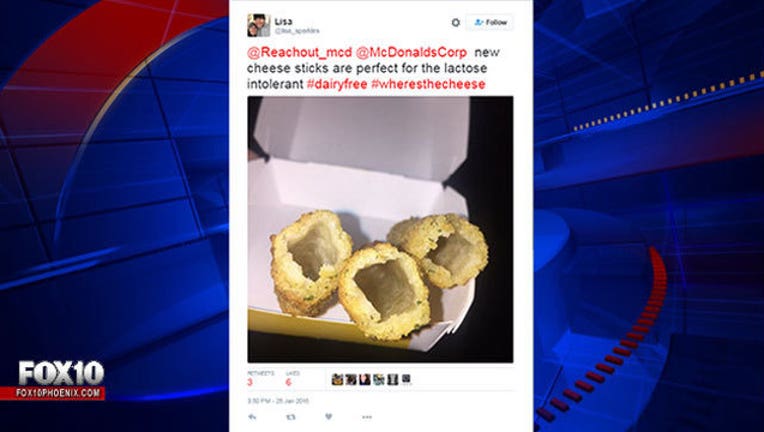 article
(FOX NEWS) - Some aren't smiling when they say cheese.
McDonald's customers are taking to social media to protest what they say is a crucial missing ingredient to the chain's mozzarella sticks: cheese.
And to further their argument of what some say is just "fried air," they're posting images of hollowed-out sticks on Twitter, Business Insider reported.
McDonald's launched mozzarella sticks nationwide this month as part of a new "McPick 2" promotion, which allows customers to pick two of the following for $2: a McDouble, a McChicken, small fries and mozzarella sticks.
The mozzarella sticks are also available on their own, costing $1 for three sticks.
Read the full story at FOXNews.com.