McDonald's ex says former 49er repeatedly attacked her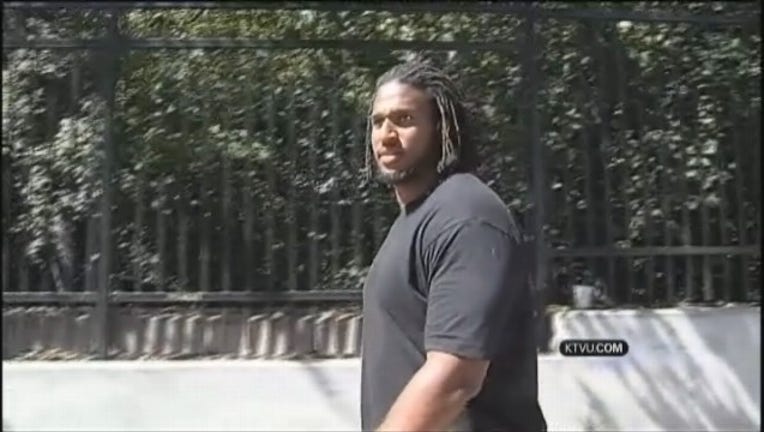 article
SANTA CLARA, Calif. (AP) -- Former San Francisco 49ers and Chicago Bears defensive tackle Ray McDonald's ex-fiancee says in court records that McDonald repeatedly attacked her over several months.
The San Jose Mercury News reports  that a restraining order obtained by the newspaper Tuesday shows the 27-year-old woman says he once choked her and once put his knee to her stomach while she was pregnant, according to her application for the temporary restraining order.
She contends in the document that McDonald began a pattern of "verbal abuse and controlling behavior" in February 2014 after the couple got engaged and that escalated into "full attacks."
McDonald was arrested May 25 at a San Jose home on suspicion of assaulting the woman, who was holding the couple's baby. The Chicago Bears released him later that day.
The same week he was arrested for a second time for violating a restraining order by being at the woman's home. He posted bail and was released each time.
As he left jail, McDonald said to reporters, "Man, why don't y'all go home or something?"
McDonald's attorney, Steve DeFilippis, was not available for comment Tuesday.
Citing a pattern of behavior and off-field issues, the 49ers released McDonald on Dec. 17.
In November, the Santa Clara County district attorney's office announced that it declined to file charges against the defensive lineman in a domestic violence investigation. He was arrested Aug. 31 while celebrating his then-upcoming 30th birthday at his home.
Following the arrest, CEO Jed York, GM Trent Baalke and former coach Jim Harbaugh repeatedly said they had zero tolerance for domestic violence. The 49ers stuck by McDonald throughout the investigation, with Harbaugh regularly saying that "due process" would play out. He played despite outside pressure on Harbaugh and the organization to bench him.
An eight-year NFL veteran, McDonald had 26 tackles and three sacks in 14 games last season.