Meeting called off, Oakland teachers strike negotiations will resume Sunday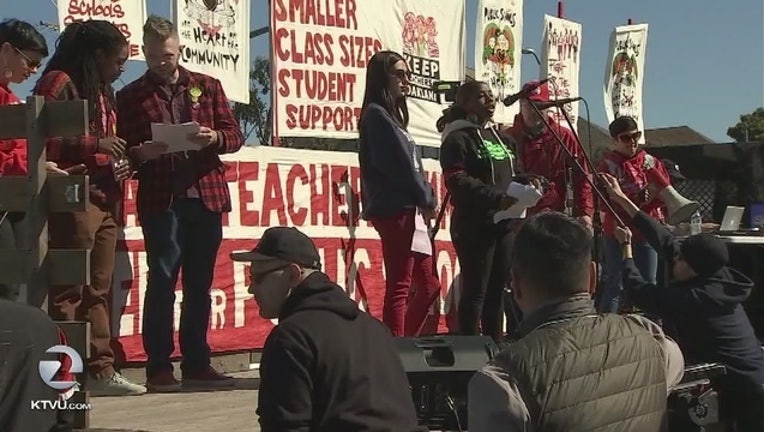 article
OAKLAND, Calif. (KTVU) - Negotiations between the Oakland Unified School District and the Oakland Education Association ended Friday night without an agreement and a scheduled discussion for Saturday was called off, according to an Oakland Unified School District spokesman.
The Oakland teacher's union says it will hold a news brief Sunday night. The school district and the union are expected to try to reach a deal before Monday, though the union is telling teachers to prepare to walk the picket lines again next week.
District spokesman John Sasaki told KTVU that there was plans to meet Saturday, though he did not provide a reason for why it was called off. He did confirm that they are planning to talk Sunday.
More: Oakland teachers on strike: What you need to know
School administrators say they still want a deal and this week increased their offer to an eight and a half percent raise over four years.
Teachers are asking for a 12-percent raise over three years.