Missing DC real estate executive: Ana Walshe's husband arrested in Mass. for misleading police
WASHINGTON - A search continues for Ana Walshe, a D.C. real estate executive from Massachusetts who worked and lived in D.C., after she disappeared on New Year's Day, and as police have taken her husband into custody for misleading a police investigation.
According to FOX News, investigators were told that Ana Walshe, 39, of Cohasset, Massachusetts, left her home around 4 a.m. on New Year's Day to get into a rideshare to catch a flight to D.C., to deal with a work emergency. Police in Massachusetts confirm Walshe never got on the plane.
Officials from the company later confirmed to FOX 5 that Walshe worked for real estate company Tishman Speyer.
FOX 5's David Kaplan learned that Walshe lived in D.C.'s Friendship Heights neighborhood during the week, while spending the weekends at home with her three boys and husband in Massachusetts. According to Kaplan, the Metropolitan Police Department is assisting with the investigation.
MPD said on January 4, the same day Walshe was reported missing, officers conducted a welfare check at a residence in the 5300 block of 43rd Street, Northwest, but did not find anything out of the ordinary.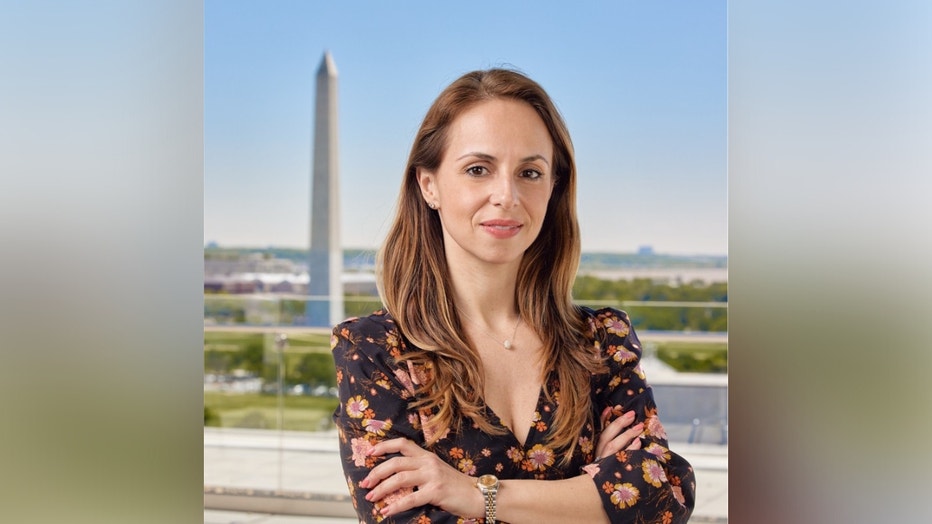 Ana Walshe, 39. (PHOTO: Cohasset Police Department)
Police in Cohasset said they also searched Walshe's residence in Massachusetts and found no signs of her. Police also searched an area near her home.
On Saturday, police said officers searched a wooded area near Walshe's Massachusetts home, and a small stream and pool in the area. The search did not yield any positive results for the second straight day. As a result, authorities said the ground search for Walshe will be suspended unless new information comes to light to warrant it.
FOX 5 confirmed that Massachusetts investigators have arrived in D.C. to step up the search for Walshe.
"Right now, it's a missing persons investigation," said Cohasset Police Chief William Quigley. "Whether she needed a little break or some time out, we're just looking for her."
Walshe is reported to have left no digital footprint since leaving her home, and her phone has been shut off since around New Year's Day, according to FOX News.
"It's very difficult, as you know, nowadays not to leave an electronic footprint or some kind of electronic footprint, which are debit cards or credit cards, and none of these things have been active since the first of the year," Chief Quigley said.
On Sunday, police in Massachusetts announced that Walshe's husband, Brian Walshe, was taken into custody for misleading a police investigation. They did not release specific details on how he mislead an investigation. Brian Walshe is set to appear be arraigned on Monday in a Massachusetts court.
FOX 5 spoke with a friend of Walshe's in D.C., who said the situation is concerning.
"Ana is the kind of person to respond. Again, given the extent of what she's doing in the day, she might not respond right away, but she does respond. When her phone has been shut off for a few days, it's concerning," said Abdulla Almutairi. "The most important thing out there is Ana. I don't know the extent of why she's not here physically. But I do know it's important for us to bring her home. It's important for us to send positive energy and love and hope to get that back in return with her presence in the very, very near future."
Tishman Speyer, Walshe's employer, released the following statement about her disappearance:
"We are actively assisting the local authorities in their ongoing search for our beloved colleague, Ana, and are praying for her safe return."
Police describe Walshe as being 5 feet 2 inches tall and weighing around 115 pounds. They said she has brown hair, brown eyes, an olive complexion, and they believe she speaks with an Eastern European accent.
The investigation into Walshe's disappearance is active and ongoing. Anyone with information on the case is asked to call MPD at 202-727-9099 or the Cohasset Police Department at 781-383-1055 extension 6108.
On Friday, investigators said that a fire broke out at a home Walshe formerly lived at in Massachusetts. According to Boston 25 news, Walshe owned the home until March of 2022, and a new family is currently living in the home.
On Saturday, investigators announced that cause of the fire was deemed accidental.