Missing South Carolina cat found 2 years later in California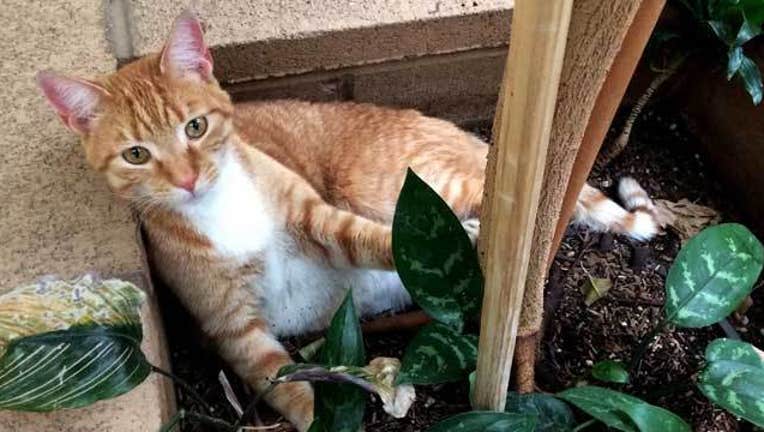 article
RIVERSIDE, Calif. (AP) — A cat that vanished in South Carolina two years ago is going home after ending up nearly 2,000 miles away in Southern California.
Kevin the orange tabby is leaving Palm Springs on Wednesday after disappearing from Anderson, South Carolina, in 2013.
John Welsh of Riverside County Animal Services says the cat turned up in early March inside a U-Haul trailer a woman had driven across the country.
During a routine inspection, the inspector heard meowing. The driver says she didn't know Kevin was inside.
The dehydrated cat was taken to a shelter. His microchip helped track down owner Cheryl Walls, who jokes that Kevin has seen more of the country than her.
She says somebody must have cared for Kevin. But who — and how Kevin got into the trailer — are mysteries.