First Black 'Peanuts' character stands tall at high school in Santa Rosa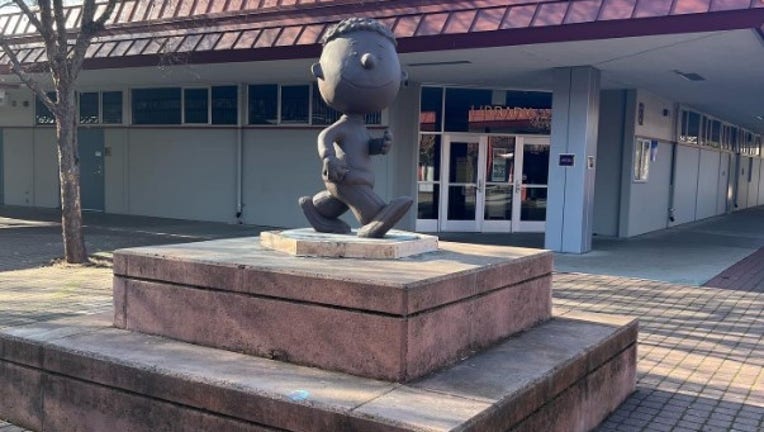 article
SANTA ROSA, Calif. - Meet the newest student at Piner High School in Santa Rosa. It's Franklin--the first Black Peanuts character--standing tall in the middle of campus, just in time for MLK Day.
The new sculpture was reportedly brought to the vacant pedestal a few weeks ago through the hard work of two teachers, Ms. Jewell and Mr. Bell, and the support of Principal Desideri.
Introduced in 1968, Franklin was the first African American character in the comic strip written by Charles Schulz.
Shortly after the assassination of Rev. Dr. Martin Luther King, Jr., a Los Angeles schoolteacher, Harriet Glickman, wrote to Schulz about integrating the world of Peanuts with a character like Franklin, according to the Charles Schulz Museum in Santa Rosa.
Glickman said she believed that his comic strip could help shape American attitudes on race, the museum explains.
Piner has the second-highest percentage of students categorized as minorities among Santa Rosa City Schools' five comprehensive high schools, according to the Press Democrat.
About 70% of students on campus are Latino, 16% are white and 2% are Black.
"We will take very good care of Franklin and are very excited he will forever be a Prospector!" wrote Andrea Correia on Twitter.