Monterey County farm worker wins $2 million playing California Lottery scratchers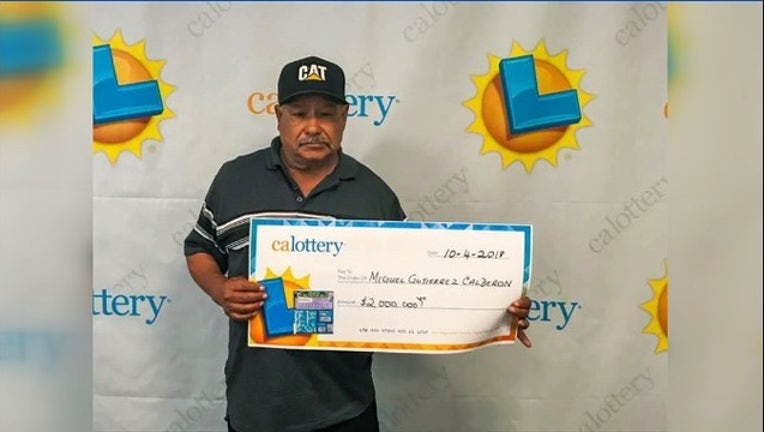 article
California has a new millionaire: A 64-year-old Monterey County farm worker who says he paused to bless himself before scratching off the 10th word needed for the top prize on the California Lottery's Grand Crossword scratchers game. 
Miguel Calderon's heart was pounding as he jumped and screamed in elation while holding a ticket worth $2 million, lottery officials said. 
His life changed dramatically Wednesday when he purchased the winning ticket at a market in Greenfield, a city 33 miles southeast of Salinas. He could hardly find words to describe his reaction. 
"The only thing I know is that I'm here," Calderon said at the lottery's district office in Sacramento, where he was submitting a claim for his multi-million-dollar prize. 
Calderon told California Lottery officials through an interpreter that he believes his luck was the Lord's doing and that he plans to avoid any rash decisions with his new fortune. He has, however, considered a new home and says his family is his main priority. 
And it appears the haul isn't pushing the 64-year-old into retirement either. "If I don't keep working, if I'm at home, I'm going to be bored," he said. 
Greenfield Market will also receive a $10,000 bonus from the lottery for selling the winning ticket.