More measles cases tied to Disneyland, Illinois day care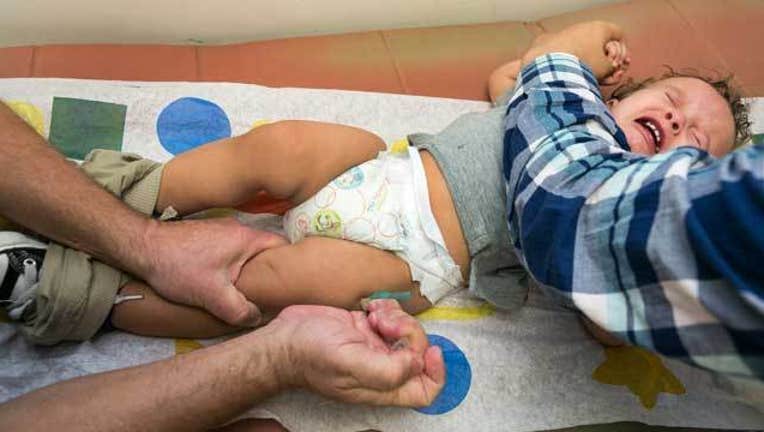 article
NEW YORK (KTVU-AP) — The number of U.S. measles cases this year has risen to 141, with most of the new illnesses tied to outbreaks at Disneyland in California and an Illinois day care center.
Twenty new cases were added Tuesday to the tally by the Centers for Disease Control and Prevention: 10 in California from the Disneyland outbreak, 8 from the suburban Chicago outbreak at a day care center, and two unrelated cases in Nevada.
Most of the people who have gotten measles this year were not vaccinated, the CDC has said. Some were children too young to get the shots. Cases have been reported in 17 states and the District of Columbia.
Before a measles vaccine became available 50 years ago, most children got the highly contagious illness by their 15th birthday. Measles was declared eliminated in the U.S. in 2000, and until recently, it was unusual to see more than 100 measles cases a year. Those cases are usually brought in and spread by travelers from countries where the illness is more common.
Measles is usually seen in winter and early spring. It causes a fever, runny nose, cough and rash all over the body. In rare cases, it can be deadly.
The CDC count often lags behind the latest state counts. For example, the CDC's newest numbers report 11 cases in Illinois, but state officials on Tuesday said they've now had 14, all but one tied to the day care center.
The Disney outbreak, which began last December, includes 125 people in seven states. Most of the cases — 113 — are included in this year's national tally.