Mother says 14-year-old San Ramon girl missing since Monday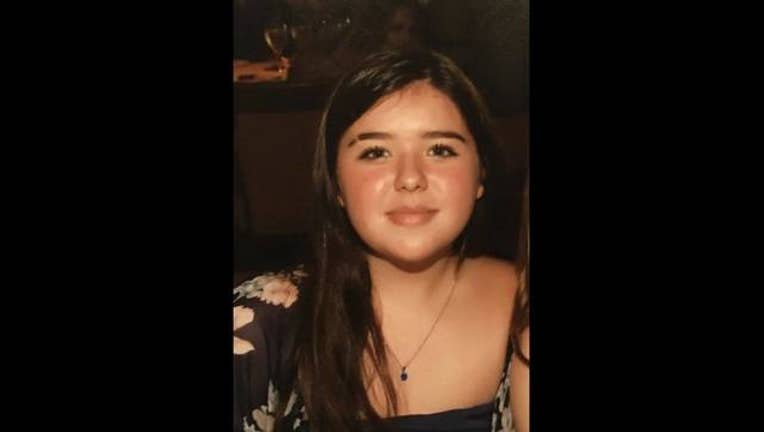 SAN RAMON, Calif. (KTVU) - Amid a widespread social media campaign to find her, a 14-year-old San Ramon girl remained missing Wednesday.
Taylor Cusick was last seen at a friend's home in San Ramon about 8:30 p.m. Monday, said her mother, Jeanette Cusick.
"She rushed out of the friend's bathroom and said, 'my friend needs me, she's in a crisis, it's an emergency, I'll be back in a couple of hours,''' the mother said. 
Jeanette Cusick said the friend her daughter had been with felt uneasy about Taylor's abrupt departure and called her about 10 p.m. Monday.
Taylor's clothes were later found on the side of the friend's home, her mother said. Her mother said Taylor's cell phone has not been used since Monday night and her daughter only had $15 on her Monday night.
San Ramon police Sgt. Nathan Jones said a detective has been assigned to the case, however, police at this point have not classified her as missing person, but rather as a runaway juvenile. 
"The only safety concern we have is for her age," Jones said. "There is no evidence pointing to a kidnapping or foul play."  
Jones said police "know she is with a friend somewhere," but declined to elaborate, citing the ongoing investigation. 
Family friend Catarina Sousa said the teen girl has no history of running away from home. 
The girl's mother also said her daughter has never left home for an extended period of time before.
Although police say they have not launched an official search and rescue effort to locate the teen, there is a widespread online campaign to find the missing girl.
Her mother's Tuesday afternoon Facebook post about her daughter's disappearance has been shared nearly 100,000 times and more than 10,000 people have added comments to the post.
People from Washington, Montana, Oklahoma, Michigan, Tennessee, Idaho and several other states say they have shared the post on their own Facebook pages. 
Jeanette Cusick said she hopes police will do more to find her daughter. 
"I feel there is something deeper going on and I want them to look at all avenues,'' she said.
Taylor Cusick is 5 foot 4 with dark brown hair and green eyes.
Anyone with information about her should call the San Ramon Police Department at 925-973-2700.