Mother sucks venom from son's foot after rattlesnake bite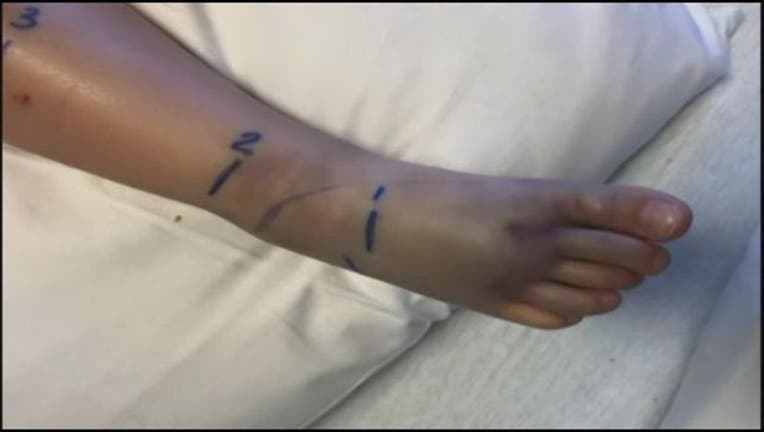 article
SACRAMENTO, Calif. (KTVU) - A mother rushed to action after her son was bit by a rattlesnake near Sacramento earlier this month.
Jacklyn Caramazza was walking with her 4-year-old son, Vinny, along a bike trail in Folsom when the boy accidentally stepped on a baby rattlesnake. The snake bit the boy's foot, which quickly swelled and turned purple.
Caramazza said her maternal instinct kicked in and she decided to suck the venom from the child's foot.
"Mama Bear instinct in me decided to suck the venom, because that's what Bonanza does," she said.
Wildlife experts say sucking out the venom can be dangerous, as the poison could spread to the person sucking.
"Misconception is lacerate between the two points and suck the venom out, absolutely don't do that. Use your basic wound type stuff, soap and water. Wash the area, clean keep it clean and call 911 immediately," Chris Stoots with California Fish & Wildlife tells KTVU.
Fortunately the venom did not spread to Caramazza, who's currently 9-months pregnant.
Little Vinny's foot is still swollen but the boy is expected to make a full recovery.