Mountain lion spotted in San Francisco believed to have left town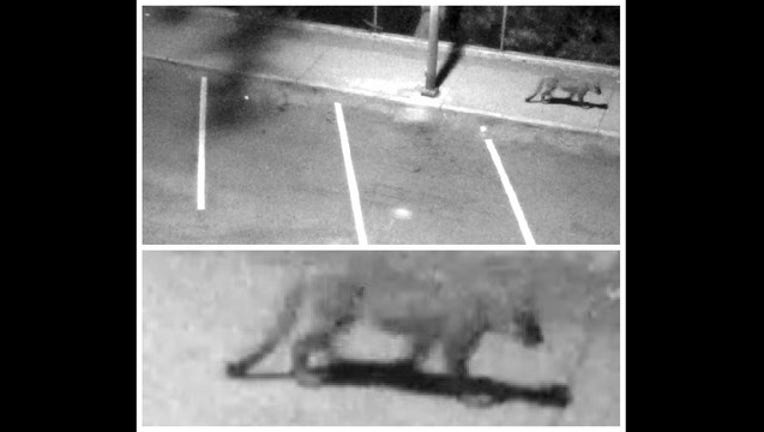 article
SAN FRANCISCO, Calif (KTVU) – A mountain lion spotted as many as four times in San Francisco last week is believed to have left town, making its way down the coast, a San Francisco Animal Care and Control spokeswoman said Wednesday.
Animal care officials were at first uncertain that the mountain lion sightings were founded as it has been years since one has been spotted in the city, but surveillance footage surfaced Monday confirming the reports, spokeswoman Deb Campbell said Wednesday.
The surveillance footage was taken on June 30 in the Sea Cliff neighborhood, the same day a driver in the Presidio reported seeing a mountain lion there, Campbell said.
There was also a reported sighting in a backyard in the 1000 block of Gough Street near Jefferson Square Park and on Friday near Lake Merced, Campbell said.
But reports of mountain lions or bears in the city often turn out to be large dogs or cats, so it remains unclear if the mountain lion wandered as far in San Francisco as it appears.
As there have been no sightings since last Friday, wildlife experts believe the mountain lion has made his way south down the Peninsula, Campbell said.
Anyone who spots a mountain lion is warned not to go near it and to immediately call Animal Care and Control at (415) 554-9400.
They did provide following Mountain Lion safety guidelines:
-Maintain eye contact.
-Do not approach the Mountain Lion.
-Make noise.
-Do not turn your back or run.
-Appear as big and threatening as possible.
-Give the Mountain Lion room to run away. Do not corner it.
-Be especially mindful between dusk and dawn.
-Be sure to keep pets on leash at all times.
If the Mountain Lion appears threatening:
-Pull children close to you and pick them up without crouching down.
-Throw rocks sticks, water bottles, backpacks, and any heavy objects available to you.
-Speak loudly and firmly. Wave your arms and clap your hands above your head.
-Fight back if attacked. Do not play dead or lie down.
If you do spot a Mountain Lion, animal control officials urge you to report it right away:
-San Francisco Animal Care and Control Emergency Dispatch at (415) 554-9400 or 311
-Presidio Wildlife Hotline at (415) 561- 4148 or email jyoung@presidiotrust.gov