Murder-suicide suspect's obituary remembering 'family' man accused of killing wife, 5 kids sparks outrage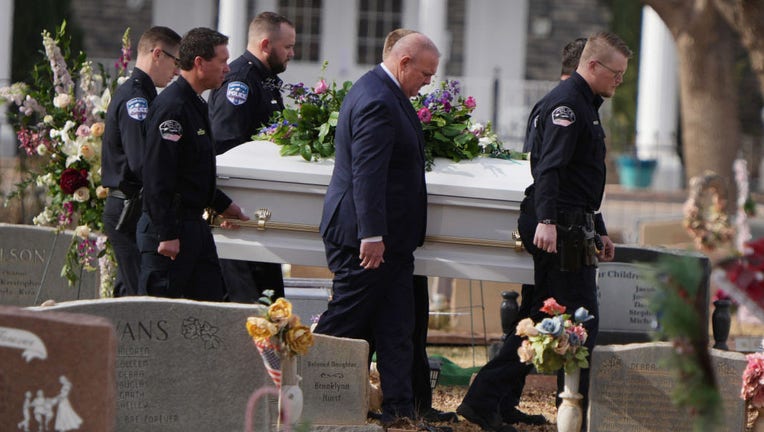 article
The obituary for a Utah murder-suicide suspect is sparking outrage online after describing the man accused of killing his mother-in-law, wife and five children as a devoted father and husband who "enjoyed making memories with the family."  
Michael Haight, a 42-year-old member of The Church of Jesus Christ of Latter-Day Saints, is accused of gunning down his wife of 20 years, 40-year-old Tausha Haight, just two weeks after she filed for divorce. 
Police say he also murdered their three daughters, ages 17, 12 and 7, and two sons, ages 7 and 4, and his 78-year-old mother-in-law, Gail Earl, before allegedly turning the gun on himself Jan. 4. The gruesome discovery of eight bodies inside their Enoch City home rocked the community of just some 8,000 people.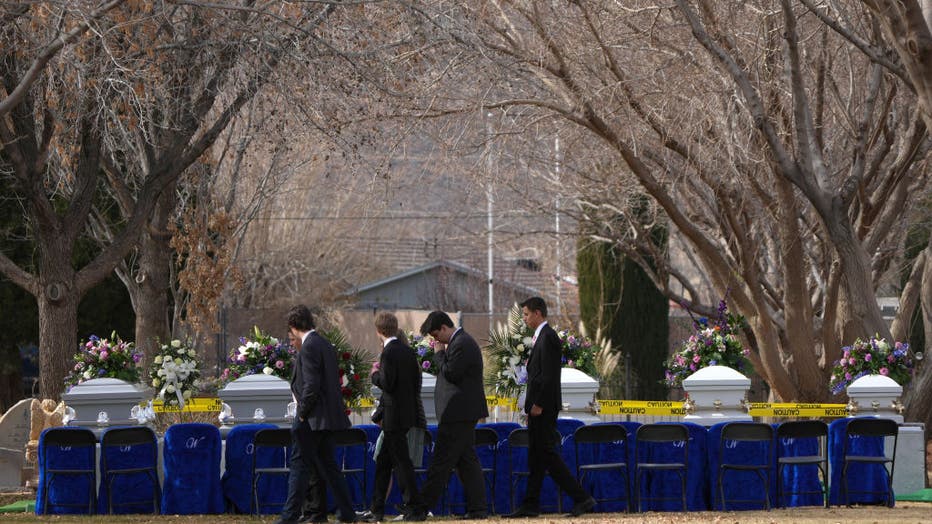 With six of seven caskets lined up friends and relatives of the Haight family pay their last respects on Jan. 13, 2023, in La Verkin, Utah. (Photo by George Frey/Getty Images)
It's unclear who penned the obituary for Michael Haight published in The Spectrum newspaper. But in a twisted take, it recounts how the deceased accused killer met his wife in the student ward of Southern Utah University, married her May 10, 2003, and how they later welcomed five children together. 
UTAH MAN KILLS FAMILY, INCLUDING FIVE CHILDREN, BEFORE KILLING HIMSELF: POLICE 
"Each of these children were truly a cherished miracle to them. Michael made it a point to spend quality time with each and every one of his children. Michael enjoyed making memories with the family. He spent many evenings and Saturdays coaching the children's city league sporting teams, attending the children's concerts at school, going on side-by-side rides, doing home-improvement projects, sledding and much more," the obituary says. "Michael lived a life of service. Whether it was serving in the church or in the community, he was willing to help with whatever was needed." 
The obituary, published Jan. 11, makes no mention of the deaths of the wife, children, or mother-in-law. 
Earlier, the obituary describes how Michael Haight, born on Jan. 7, 1980, in Seattle, Washington, "loved spending time participating in city league baseball, basketball, soccer, various outdoor and scouting activities" and "achieved the rank of Eagle Scout in his youth. He moved to Cedar City, Utah, after his father finished dental school in 1981 and after high school, worked at fishing processing plant in Alaska, where "his leadership skills, values of honest hard work and determination quickly led him to be a line manager and over a crew of 10-12 men," according to the obituary. 
Before college, he served a full-time Mormon mission to Porto Alegre South, Brazil. The obituary recalls how Michael Haight "also owned and operated a successful insurance agency receiving many awards and honors for his achievements." "Many of his clients loved and appreciated the care and attention he gave to them. He recently sold his business to allow more flexibility to spend time with his family," it says. 
The obituary says he is survived by his mother, Brenda Haight, siblings Bryan, Tamara (Mike) Twitchell, Jennifer (Doug) Kerksiek, grandparents Orwin and Velda Gubler, as well as many aunts, uncles, nieces, nephews, and cousins. 
By contrast, a separate GoFundMe page set up by Tausha Haight's siblings features a photo of the murdered mother and five children. It edits Michael Haight out of the image, bizarrely covering the husband-turned-accused killer instead with a photo of Jesus Christ.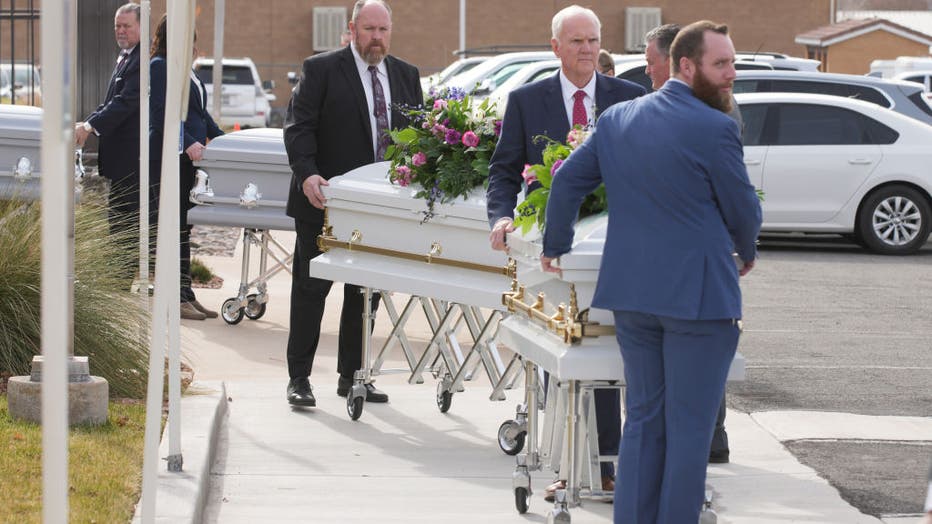 Pallbearers wheel caskets from the chapel of the Church of Jesus Christ of Latter-Day Saints after the funeral of the Haight family on Jan. 13, 2023, in La Verkin, Utah. (Photo by George Frey/Getty Images)
"It is with the heaviest hearts that we share the passing of Gail Earl, Tausha Haight, and her 5 beautiful children," the page says. "Their lives were tragically taken too soon. All who knew them loved them so very much. There are no words to describe the heartache we feel. They will be missed immensely by their family, friends, neighbors, classmates and community. The funds will go towards any funeral expenses if needed, legal fees, and a memorial fund in honor of Tausha's children." 
"If I had to summarize the lives of my precious mother, beloved sister, and gorgeous nieces and nephews into a word it would be, PURE," Earl's surviving children wrote. "They are beautiful, innocent, loving, and among the kindest people I know. Their impact on the world was beyond measure and they will be missed."
Tausha Haight was described as "an exceptional mother, whose only purpose was to help her children grow up to be the best examples of the savior." Her siblings said she "would drop anything for her children. I don't remember Tausha ever raising her voice to her children. She was always soft-spoken with them. If they were making choices that she needed to have them change, she would teach them the value and the importance of the said value and ask them to make a better choice."