Neighbors of slain woman meeting with Oakland police, city officials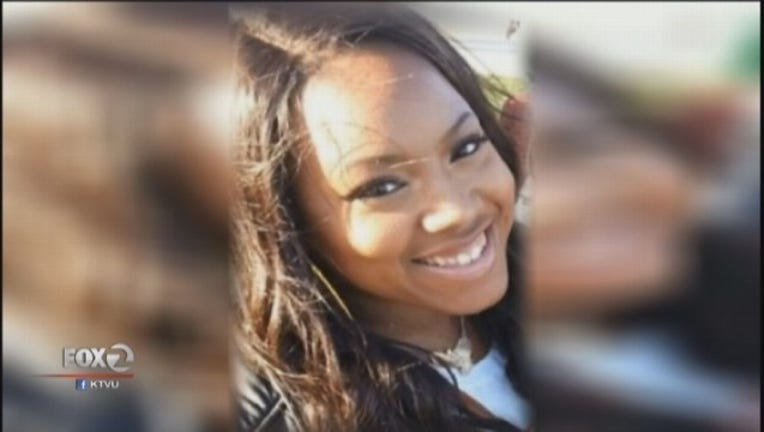 article
 WEST OAKLAND, Calif. (KTVU) -- Residents of the West Oakland neighborhood where a 30-year-old mother of three was killed while shielding her children from gunfire last week are meeting with the Oakland Police Department Thursday evening to discuss community concerns.
The meeting is orchestrated by a group calling itself West Oakland Neighbors and is scheduled for 6 p.m. at the Willie Keyes Recreation Center at 3131 Union St.
The agenda features an update on recent events from the community resource officer assigned to the neighborhood. Members of the group have criticized Oakland police for rotating officers through that position too frequently, saying that in the past those officers have not been responsive to community concerns.
Residents of the neighborhood have also questioned the police response prior to the March 9 shooting of Chyemil Pierce in the 2900 block of Chestnut Street, saying officers did not respond to calls earlier that day about suspicious activity, including a call 13 minutes before the shooting.
Oakland police Chief Sean Whent will also be in attendance at Thursday's meeting, according to the meeting agenda. Oakland police could not be immediately reached to confirm Whent's attendance.
Brigitte Cook, a staff member at the office of Oakland City Councilwoman Lynette Gibson McElhaney, will also be in attendance, according to the councilwoman's office. Gibson McElhaney is the president of the Oakland City Council, representing District 3, which encompasses the crime scene where Pierce was killed.
In preparation for tonight's meeting, one group member has set up a Twitter account to live-tweet during the meeting at @W--OaklandSpeaks. Others plan to use the hashtag .WONSpeaks in the hope that local media will notice and cover the event.
Organizers are expecting a packed house and plan to limit the first round of questions to active members of West Oakland Neighbors. Speakers will be asked to write down their questions in advance and will be limited to one minute per question, according to the meeting agenda.