Neighbors rally to fight woman's eviction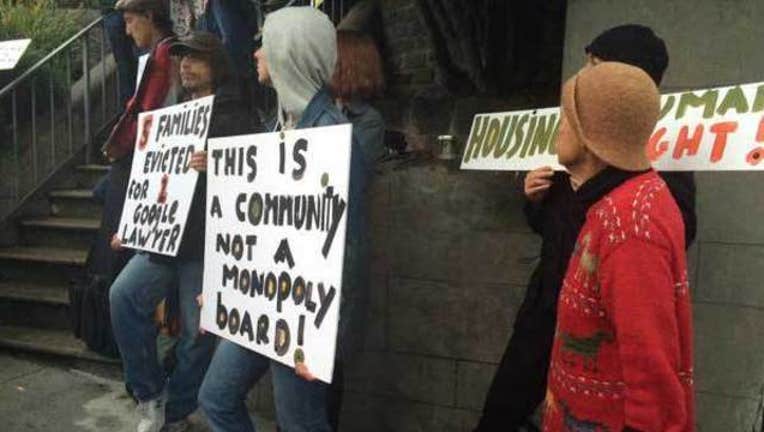 article
SAN FRANCISCO (KTVU) - Residents of a San Francisco apartment complex are fighting to keep a neighbor from being evicted.
Dozens of tenants of the complex in the Mission District on Guerrero near 21st Street are rallying Wednesday morning, fighting for they say has become an affordable housing crisis.
The group says they're angry that a woman in her late fifties, who they say is vulnerable and struggles with mental illness, is about to be kicked out after living there for 25 years.
In 2012 a Google employee purchased the building from landlord, Jack Halprin, for $1.4 million.
Neighbors say Bau-Knight did not have the resources to file legal paperwork to buy herself more time to find another place to live.
They say the attempt to evict her is yet another sad example of the abuse of the Ellis Act, a 1986 state law that allows landlords a way to exit the rental business.
Sheriff's officials say it's unclear exactly when the eviction could take place. It could be delayed if any information comes to light that could change the analysis of the situation.
Notices of evictions happen anywhere from six to 12 times every week, but not all of them are acted on immediately. Tenants with special circumstances are given extra help so they are not left out on the street.