Netanyahu responds to police calling for his indictment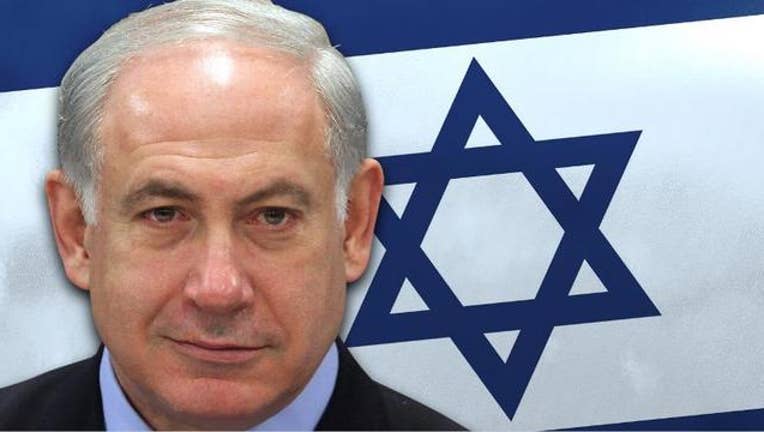 article
JERUSALEM (AP) - Israeli police on Tuesday recommended that Benjamin Netanyahu be indicted in a pair of corruption cases, media reported, in an embarrassing blow to the embattled prime minister that is likely to fuel calls for him to step down.
The recommendations marked a dramatic ending to a months-long investigation into allegations that Netanyahu accepted tens of thousands of dollars in lavish gifts from a Hollywood mogul and offered to give preferential treatment to a newspaper publisher in exchange for favorable coverage. Netanyahu has repeatedly denied wrongdoing.
Netanyahu, says these recommendations to indict him on corruption charges "will end with nothing."
In a nationwide TV address, a stern-looking Netanyahu denied allegations that he accepted lavish gifts, including champagne and expensive cigars, from Hollywood mogul Arnon Milchan in exchange for doing favors. He also is suspected of offering preferential treatment to a newspaper publisher in exchange for favorable coverage.
Netanyahu said his lengthy political career has been solely "for the good of the nation." He accused police of being on a witch hunt against him and vowed to remain in office. He wrapped up by vowing to stay in office and run for re-election.
The recommendations now go to Attorney General Avihai Mendelblit, who will review the material before deciding whether to file charges. Netanyahu can remain in office during that process, which could drag on for months.
But with a cloud hanging over his head, he could soon find himself facing calls to step aside. During similar circumstances a decade ago, Netanyahu, as opposition leader, urged then-Prime Minister Ehud Olmert to resign during a police investigation, saying a leader "sunk up to his neck in interrogations" could not govern properly.
For months, police have been investigating two cases.
In one probe, called File 1000, Netanyahu reportedly received over $100,000 in gifts including champagne and expensive cigars from Milchan, Australian billionaire James Packer and other wealthy supporters.
The other is over secret talks with the publisher of Israeli daily Yediot Ahronot. In recordings obtained by police, Netanyahu allegedly requested positive coverage in exchange for reining in a free pro-Netanyahu daily.
Channels 10 and 2 TV and the Jerusalem Post and Haaretz newspapers reported police recommended indictments in both cases. The attorney general will now review their conclusions and decide whether to file charges.
Police were expected to make a formal announcement later Tuesday.