New Chicago bar rules: 'No Cubs Fans' and 'No Trump Supporters'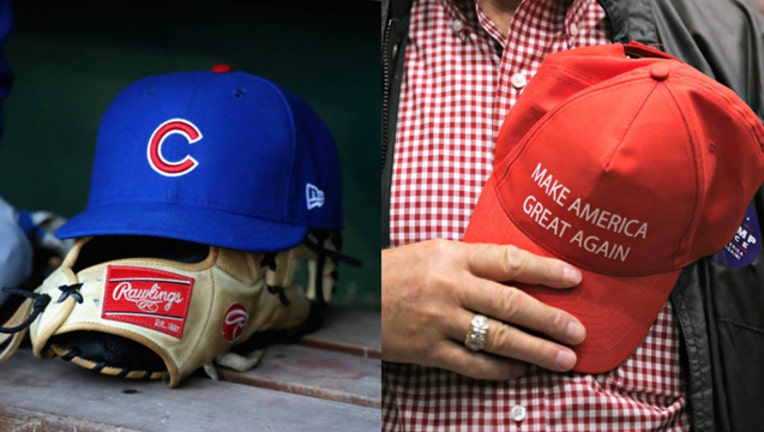 article
CHICAGO (Fox 32 News) - A new bar opening in Chicago's Hyde Park neighborhood is the talk of the town right now because of its "house rules."
There are 16 rules guests must follow if they decide to visit "The Hyde", and rules number 5 and 6 are a bit controversial, although the owner of the bar says it's all in good fun. Rule number 5 states "No Cubs Fans." Rule number 6 states "No Trump Supporters."
Other rules are, "No cell phone use inside the lounge," "TIP," "$50 Fine for B**ching" and "When the barkeep says you've had enough, You have!"
"The Hyde" posted a photo of their house rules on Instagram and captioned the picture with the following: "These are the rules of the house making their rounds. There's no room for negative people in our house. If you don't understand the industry and are ignorant to the humor in this then do us a favor and hit that unfollow button."
The owner of the bar told the Chicago Sun-Times that it actually won't matter if you're a Chicago Cubs fan or President Donald Trump supporter. As long as you don't make it known, such as wearing a Cubs hat or MAGA hat.
The new Chicago bar is based off a Prohibition-style speakeasy, which was an illicit establishment that sold alcoholic beverages back in the 1920s.
To get in, guests must know the password, which can be obtained by messaging the bar on Instagram. Guests are also encouraged to dress in 1920s to 50s fashion.
"The Hyde" is located at 5121 S. Harper Avenue, below 5115 S. Harper Avenue. Guests are told to look for a red light.