New Jacksonville officer gets surprise four-legged passenger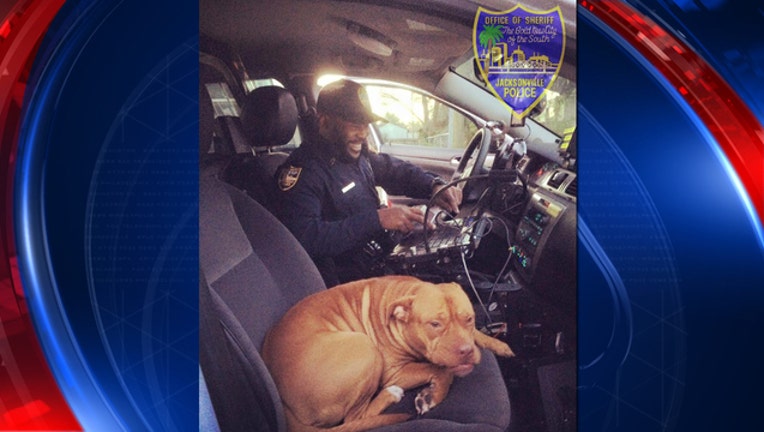 article
JACKSONVILLE, Fla. - Jacksonville police officer Larry Taylor had just joined the force and just got his own cruiser when he got an unexpected passenger.
The new officer was on a call when a dog ran and jumped right into his car when the door was open and proceeded to make herself at home in the passenger seat.
A photo of the surprised officer shows him laughing at the situation. He did let her spend some time there while he wrote up a police report.
Then the pup's owner was located and came to take the four-legged "officer in training" home.