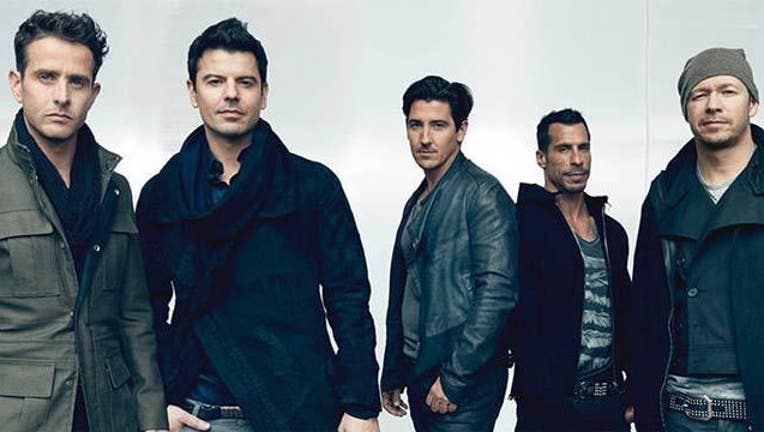 article
One of the biggest teen heartthrob vocal groups from the '80s and early '90s deliver a nostalgic trip through the past  when Boston vocal group New Kids on the Block brings their Main Event Tour with fellow '90s favorites TLC and hit-making rapper Nelly to SAP Center on consecutive weekends.
Put together by svengali Maurice Starr (the man behind the success of R&B/Pop group New Edition), New Kids came together around charismatic teen singer/rapper Donnie Wahlberg and the falsetto lead vocals of Jordan Knight. Though their first effort in 1986 was met with public indifference, the follow-up effort Hangin' Tough two years later spurred the group to massive success as the songs "You Got It (The Right Stuff)" and "I'll Be Loving You (Forever)" went into heavy rotation on MTV and became the soundtrack to that summer.
Huge sales continued with their next album as the group stayed busy, playing over 200 concerts per year at the height of their popularity. Their 1990 pay-per-view special broke cable-TV history at the time. The group also became heavily merchandised as NKOTB-licensed items including lunch boxes, buttons, T-shirts, comic books, dolls, trading cards and even a Saturday morning cartoon in their likeness flooded the market. In 1991, sales for the group's merchandise were estimated at US$ 400 million.
As with all fads, the NKTOB phenomenon gradually started to fade as grunge and hip-hop became dominant on MTV. The group split in 1995, paving the way for such successors as N*SYNC and The Backstreet Boys. In the wake of those two bands' enormous success, NKOTB would reunite in 2008 and have been touring regularly ever since. They released their second post-reunion album, 10, back in 2013.
The Main Event Tour pairs the group with another hit-making machine from decades past in TLC. Featuring the vocal talents of Tionne "T-Boz" Watkins and Crystal "Chili" Jones paired with rapper Lisa "Left Eye" Lopes, the trio combined slick R&B with hip hop for a string of top ten hits like "Ain't Too Proud to Beg" and "Waterfalls" that lasted over a decade. While Lopes died in a tragic 2002 car accident while filming a documentary in Honduras, the surviving have continued to perform. St. Louis-based rapper Nelly ("Country Grammar," "Hot in Herre," "Grillz) opens the shows.
New Kids on the Block with TLC and Nelly
Sunday, May 3, and Friday, May 8, 7 p.m. $33-$160
SAP Center