New Napa cafe serves up tasty breakfast burritos, coffee and hope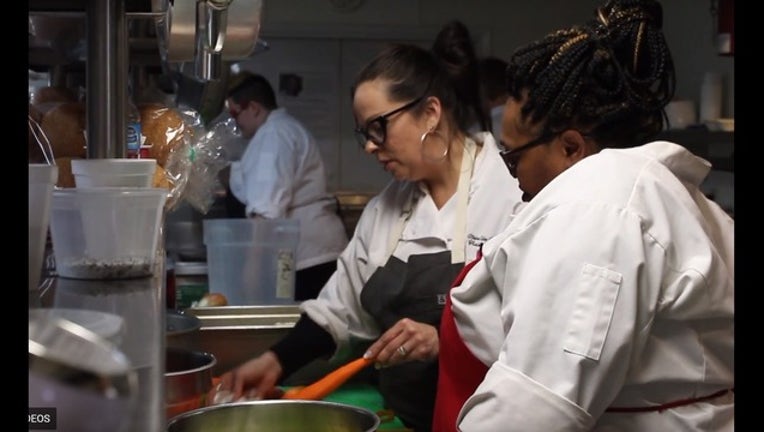 NAPA, Calif. (KTVU) - The morning routine for some people usually consists of a stop at a cafe for a daily fix of caffeine or to grab a quick bite.
For customers looking for tasty quick options, a new cafe in Napa has you covered with a menu ranging from breakfast burritos and bagel sandwiches, to teriyaki bowls and chicken pesto sandwiches, Napa Valley Register writes.
And of course, there's plenty of coffee. But something extra special about the place is that it provides hope for the cooks.
The cafe is called Provisions and it operates out of a room in the Napa County Health and Human Services Agency building. 
The people who help run it, are part of the Salvation Army's Napa Valley Culinary Training Academy that welcomes those who have struggled with homelessness and substance abuse.
The program gives participants hands-on training, mentorship opportunities from industry professionals, and restaurant experience. 
Lieutenant Roger McCort of the Salvation Army Napa Corps told Napa Valley Register that most participants land jobs after completing the program. 
"Presently in Napa there's a huge need in the hospitality industry," he told the outlet.
 Provisions serves breakfast and lunch from 8 a.m. to 3:30 p.m. Monday through Friday. 
Customers can drop in anytime during those hours for coffee. 
Proceeds help fund the training academy.