New penguin chicks go for first swim at California Academy of Sciences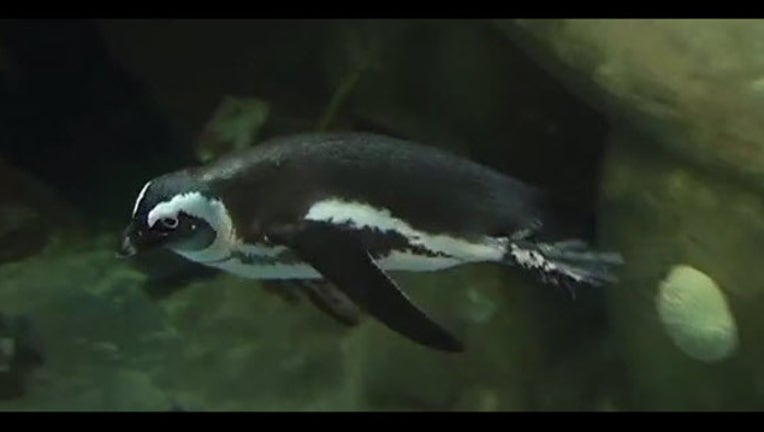 article
The trio includes Marcus, a male juvenile who hatched in December, and a yet-to-be-named male and female pair who hatched a month earlier in November. 
After several months of bonding behind-the-scenes, the chicks have learned to swim and eat fish from a biologist to prepare them for joining 14 other adult birds in the Academy's bustling colony.

The Academy has enlisted the help of several local museums to nominate names for the two oldest chicks, including Asian Art Museum, Exploratorium, de Young, Oakland Museum of California, Walt Disney Family Museum, and Yerba Buena Center for the Arts. 
Each Bay Area institution submitted one name inspired by their own museum's mission and collections. 

Starting Thursday, the Academy is asking the public to cast a vote for one male and one female name online at  http://www.calacademy.org/name-a-penguin.     
The naming campaign will run for two weeks and winning names will be announced via the Academy's social media channels and website on Wednesday, March 25.