New task force to remove abandoned cars from streets in Oakland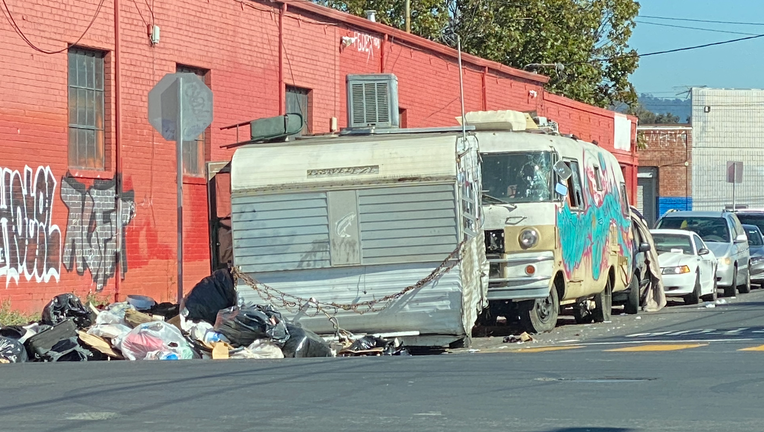 article
OAKLAND, Calif. - A new task force will remove abandoned cars on Oakland streets as part of the City's "Reimagining Public Safety" effort, officials announced.
On Thursday, city officials said abandoned vehicles would be removed by civilian employees. These employees are a part of the new "Vehicle Enforcement Unit."
These cars were formerly removed by the Oakland Police Department until 2021 when the Oakland City Council delegated the duties to the Department of Transportation. 
Officials said having civilian employees instead of Oakland police to manage the VEU will "improve community relations by reducing the visible footprint of OPD."
The VEU will include 13 technicians, one supervisor, and two office support staff and are divided into three details: six dedicated to Abandoned Auto, four to Scofflaw and three to Vehicle Encampment, which will support Oakland's Encampment Management Team, officials said.
Scofflaw cars are considered to be cars that have five or more unpaid citations or more than $500 in outstanding citation fines, officials clarified. These cars may be booted.
READ ALSO: Car thefts in US top 1 million for first time since 2008
Oakland officials said abandoned cars are consistently one of the top complaints residents have on the Oak311 system. The high demand was difficult to meet due to the "limited police staffing" and the prioritization of other public safety incidents.
"Oaklanders deserve the highest levels of customer service from their local government, and they also demand we deliver that service through a lens of justice and holistic community safety. This important, groundbreaking effort does exactly that," said Oakland Mayor Sheng Thao in a press release. "We are reinforcing our work to keep neighborhoods clean from blighted, abandoned vehicles, – and, in turn, we are directing more OPD public safety resources where they are most needed."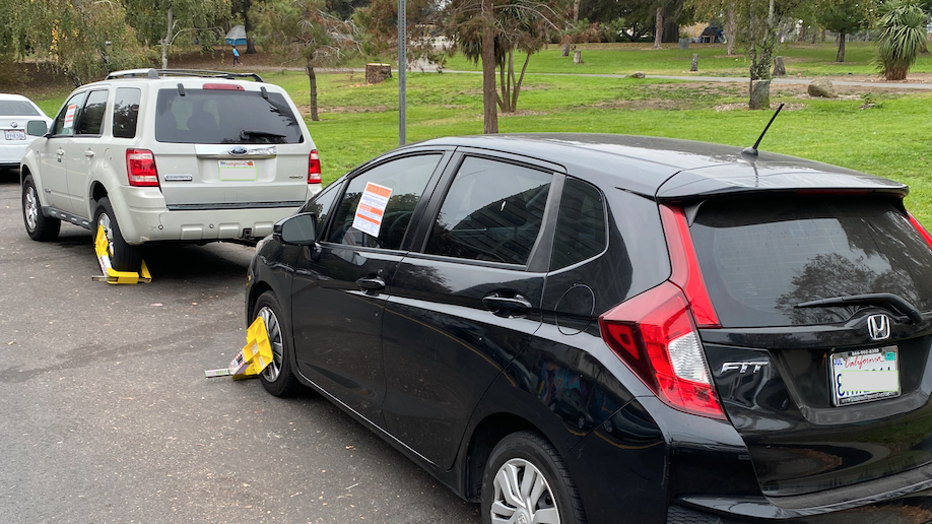 Several vehicles with smart books on, located near Lake Merritt Park
Officials said the most impacted neighborhoods will see a "dramatic increase in the speed with which the VEU responds to complaints and removes blighted vehicles."
In addition, cars that are used as shelters, including RVs, may be considered encampments if they are not regularly moved, city officials said. Most of Oakland's vehicle encampments are clustered in East and West Oakland, according to officials, and create major challenges.
The changes will be measured by the reduced number of days for complaints to be resolved and will be tracked and published by Oak311. 
To report an abandoned car, contact Oak311 by dialing 311 from a phone in Oakland or at (510) 615-5566, their website, emailing oak311@oaklandca.gov or through the Oak311 app.
More information about the new unit can be found here.