New York farm creates 8-acre 'Super Mario Bros.' Corn Maze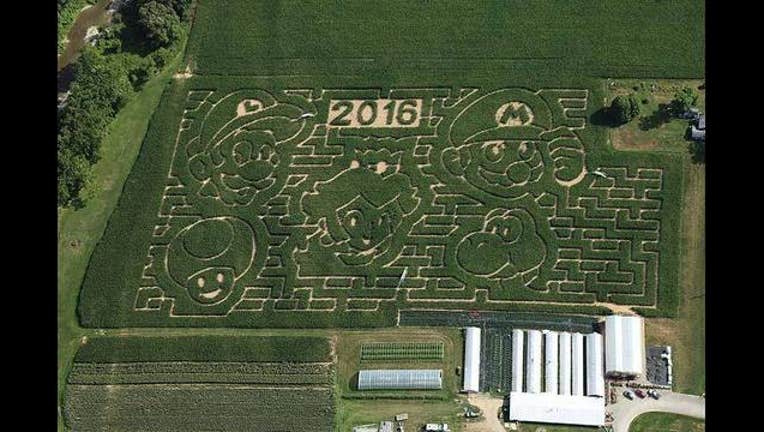 article
NEWARK VALLEY, N.Y. (AP and KTVU) - The images of Mario, Luigi and friends have been carved into the fields of an upstate New York farm as part of a corn maze based on Nintendo's "Super Mario Bros." game series.
It's the latest installment of an annual themed maze at the Stoughton Farm in Newark Valley. Owner Tom Stoughton says the farm's mazes typically attract about 10,000 visitors annually.
An aerial photo of the 8-acre maze clearly shows Mario, Luigi and fellow Mario Bros. characters Princess Peach, Toad and Yoshi carved into the cornfield. Stoughton says he created the maze based on a design by a Utah company. He says creating the maze usually takes a few weeks and involves "a lot of math."
See some of the farm's previous corn mazes here.