No murder charges filed in death at Chinatown theater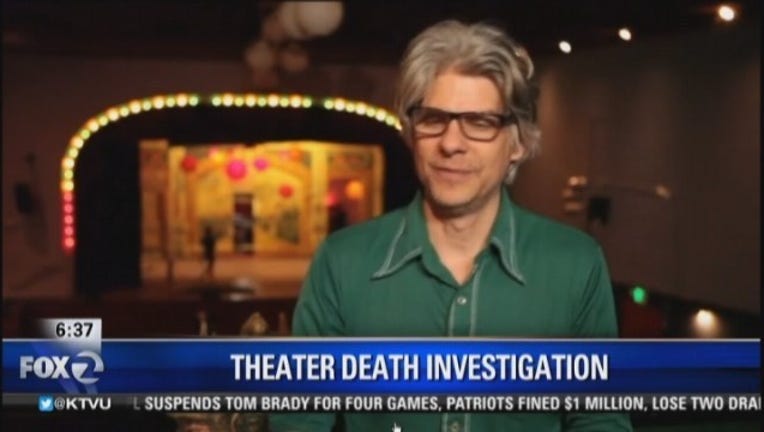 article
SAN FRANCISCO (KTVU and wires) -- A man who was arrested on suspicion of the homicide of a 31-year-old woman at the Great Star Theater in San Francisco's Chinatown neighborhood on Sunday is not facing homicide charges and was released from jail late Tuesday night, a sheriff's department spokeswoman said Wednesday.
San Francisco resident Harris Rosenbloom, 48, was arrested Sunday shortly after calling 911 at 11:55 a.m. to report that his friend Kelsey Fourdyce was unresponsive inside the theater located at 636 Jackson St., police said.
According to police, Rosenbloom said he was sleeping inside the theater and when he awoke, he found the woman dead beside him.
Upon arrival at the theater, police arrested Rosenbloom on suspicion of homicide, police said.
After two nights in the San Francisco County Jail, Rosenbloom was released at about 9 p.m. Tuesday, according to San Francisco Sheriff's Department spokeswoman Kenya Briggs.
Randall Knox, Rosenbloom's lawyer, declined to comment on the case but expressed his sadness at the loss of life.
"It's a tragedy," Knox said.
San Francisco prosecutors reported Tuesday that drugs might have been involved in Fourdyce's death.
San Francisco District Attorney's Office spokesman Alex Bastian said that while the cause of Fourdyce's death remains unknown, pending toxicology results, drugs might have been involved in her death.
The nature of the relationship between Rosenbloom and Fourdyce has not been determined and police do not know why Rosenbloom was sleeping inside the theater.
Rosenbloom is leasing the Great Star Theater and has been working to fix it up and promote it, according to the San Francisco Entertainment Commission.