Oakland artist killed in hit and run crash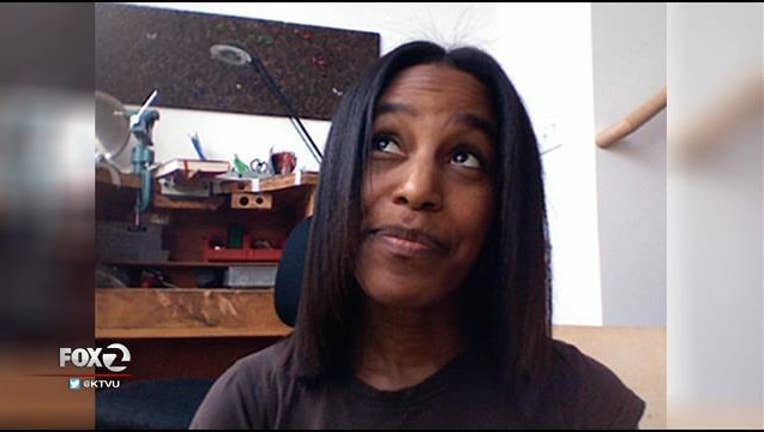 article
OAKLAND, Calif (KTVU) – An Oakland artist who crafted jewelry was killed in a hit and run crash while she was walking to her studio on Saturday, according to a loved one.
The accident happened at approximately 2:20 p.m. on the 800 block of Pine Street in West Oakland. Police said the driver of the car abandoned the vehicle and fled the scene of the collision.
Brian Mason said the victim, 50-year-old Celeste Jewel Howell, was more than a brilliant artist, she was the love of his life. He said the two were supposed to grow old together.
"She was a practicing Buddhist," Mason said. "She wouldn't hurt a fly and the fact that she was taken from us so soon is just devastating."
Mason said Howell was the most beautiful person he knew inside and out. He said Howell was on her way to her art studio when the accident happened. She made jewelry and sold it on her website www.studiocjh.com.
"If you knew Celeste and you thought of her, it would bring a smile to your face," he added.
Witnesses said it appears the driver of the car jumped the curb and drove on the sidewalk for about a half a block before crashing into a metal fence. Howell was also hit and pronounced dead at the scene.
Property owner Fred Luckett said the crash is a tragedy.
"If you look at the tracks, you know [the driver was] going at a very high rate of speed," Luckett said.
Mason does not know what caused the driver to lose control, but he is upset that person did not stop to help Howell.
"It's such a freak accident, but I still want justice to be done and I want these people found and locked up," Mason said.
Oakland police do not have a description of the suspect or the car involved in the collision. Anyone with information is asked to call Oakland Police.