Oakland A's 1st round pick Kyler Murray declares for NFL draft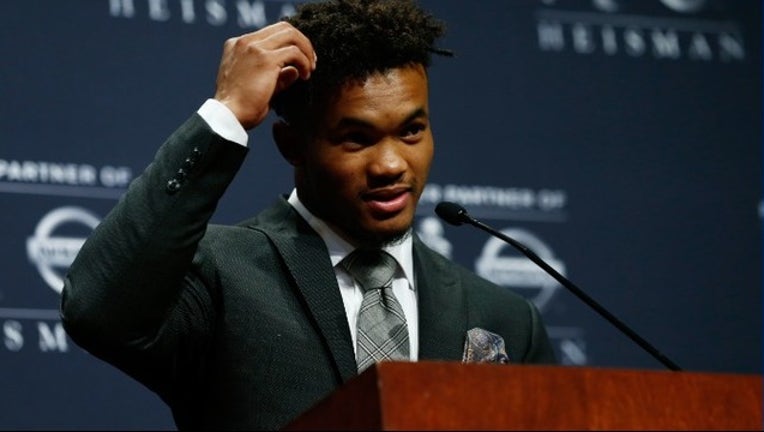 article
OAKLAND, Calif. (KTVU and AP) - Kyler Murray has declared for the NFL draft.
Murray, a recent Heisman trophy winner, was also the Oakland A's first round draft pick. 
Murray revealed his intentions to play for the NFL in a Tweet Monday afternoon. 
This news comes after the Oklahoma quarterback won college football's most prestigious individual award last month, beating out Alabama's Tua Tagovailoa and setting up a College Football Playoff matchup of Heisman winner versus runner-up.
"This is crazy," Murray said in his acceptance speech. "This is an honor, something that I'll never forget. Something that I'll always cherish for the rest of my life."
This season, Murray stepped into the starting job at Oklahoma held by last year's Heisman winner and first overall NFL draft pick, Baker Mayfield. Oklahoma is the first school with have Heisman-winning quarterbacks in consecutive seasons and the fifth overall with winners in back-to-back years. Mayfield was also a finalist in 2016.
Murray, a junior from the Dallas suburbs, had previously signed a $4.66 million contract with the Oakland Athletics after he was selected in the first round of the Major League Baseball draft in June.