Oakland A's 3B Brett Lawrie sends flowers to injured fan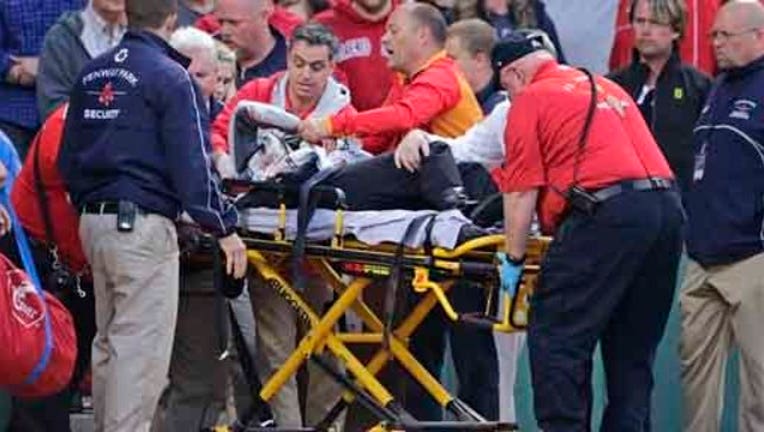 article
OAKLAND, Calif. (AP) — Athletics third baseman Brett Lawrie has sent flowers to the woman who was seriously injured when she was hit in the head by Lawrie's broken bat at Fenway Park last week.
Lawrie did not want to discuss his gesture Tuesday night following Oakland's 2-1 loss to the Texas Rangers but said he was "glad that she's doing well and I'm glad that she got my flowers."
Tonya Carpenter, 44, suffered what police initially said were life-threatening injuries when she was struck by Lawrie's broken bat Friday night when it flew into the stands during a game against the Boston Red Sox.
Her family released a statement Monday saying Carpenter is responsive, and her condition at Beth Israel Deaconess Medical Center in Boston was upgraded from serious to fair.