Oakland cathedral rector dies unexpectedly at dinner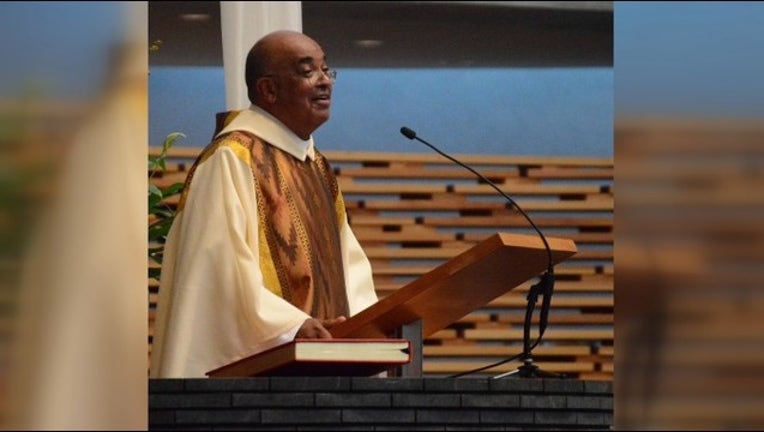 article
OAKLAND, Calif. (KTVU) - Parishioners and visitors to the Cathedral of Christ the Light in Oakland gathered for Sunday morning Mass, where an announcement was made about the unexpected passing of their rector.
The Very Rev. Jay Matthews had just said mass on Saturday evening and sat down with four other priests for dinner, when he had an apparent heart attack and died at about 7 p.m., Rev. Wayne Campbell told the congregation.
"It is with great sadness and heavy hearts that we remember Fr. Jay," Campbell said. "We're half way to the Easter season and Fr. Jay beat us there."
Matthews, 70, has been a fixture in Oakland's Catholic community for three decades and was the first African-American ordained priest in Northern California. He joined the priesthood in 1974 and served as pastor of St. Benedict Church in East Oakland for 26 years. In 2015, Matthews became rector of the cathedral.
"Father Matthews' infectious love for his faith, his parishioners and his community was a source of joy and inspiration for me," Oakland Bishop Michael Barber said in a statement.
Matthews also served as a chaplain for the Oakland police and fire departments. In 2014, Oakland City Council proclaimed May 6 as "Father Jay Matthews Day."
Matthews was born in Berkeley and raised in Oakland, where his family moved in 1960.
U.S. Rep. Barbara Lee, D-Oakland, took to Twitter to pay tribute to Matthews and said, "Father Jay was a light in our community who lived a life in service to others. I am blessed to have been able to call him my friend." She added, "He will be missed. My prayers are with his loved ones and his entire congregation."
Funeral arrangements are not yet finalized.