Oakland Coliseum undergoes name change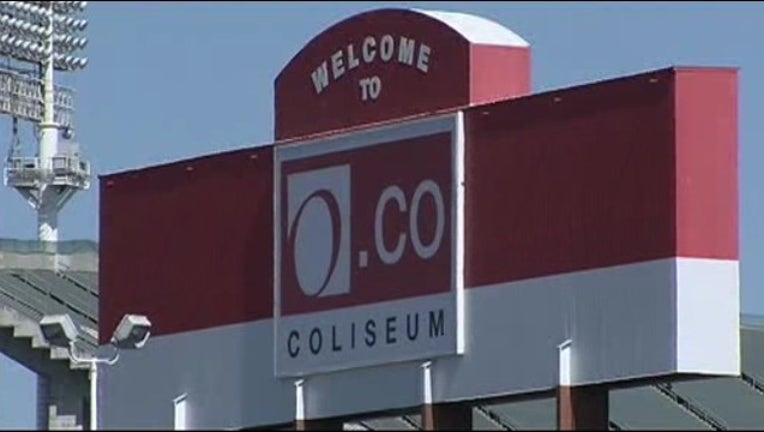 article
OAKLAND, Calif. (KTVU) - The home of the Oakland A's and Oakland Raiders is undergoing a name change.
The online retailer, Overstock.com, told Coliseum officials that the company has opted out of its naming rights deal with the stadium, according to a statement sent to KTVU by the A's organization.
The news release went on to say that Overstock parted ways amicably with the Oakland-Alameda County Joint Powers Authority, or JPA.
However, the stadium will no longer be called O.co Coliseum.
Instead, it will be referred to as "The Coliseum," Oakland Coliseum," or "Oakland-Alameda County Coliseum."
The stadium opened in 1966, and has seen several renovations.
It had also been called Network Associates Coliseum, McAfee Coliseum, and Oakland-Alameda County
Coliseum, before Overstock won the naming rights in 2011.
Fans will still some signs bearing the website company's brand.
The A's corporate sponsorship deal with Overstock remains in effect.