Oakland has among highest cannabis business tax rate in U.S. - some want to change that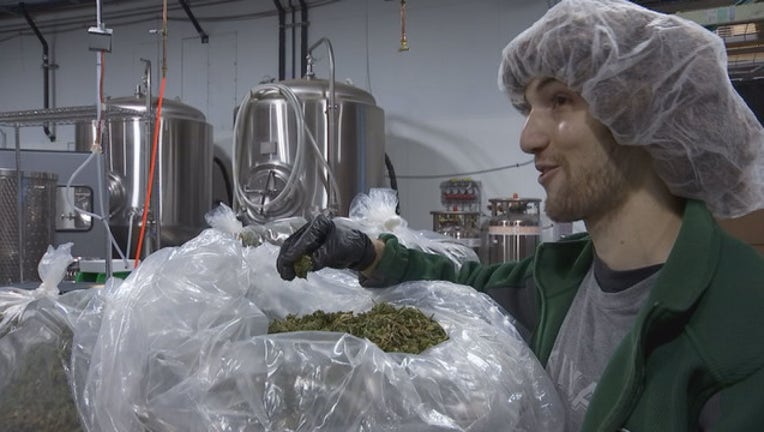 OAKLAND, Calif. (KTVU) - Cannabis business owners and their supporters are urging the Oakland City Council on Tuesday to slash their taxes owed to the city, arguing that the high costs are hypocritical to The Town's self-proclaimed progressive agenda.
"On the one hand, Oakland is claiming to support equity-based business and be an industry leader," said Debby Goldsberry, executive director at Magnolia Wellness. "But we can't charge the highest business tax in the nation and then also claim to support small, and equity-based businesses. These are oppositional ideas." 
Oakland's 10 percent tax on all non-medical cannabis businesses' gross receipts is among the highest in the state and sticks out "like a sore thumb," according to a report from City Council member Dan Kalb's office. 
To compare, Berkeley's rate is 5 percent, Emeryville's is at most 3 percent, Santa Rosa's is at most 3 percent and South San Francisco's is between 1 percent and 5 percent, according to the city data.
And Kalb wants to change the rate, despite a warning from the city's financial wizards that lowering the tax rate will cost the city almost $10 million each year.
He authored a motion for his colleagues to vote on whether to lower the current business tax rate by nearly half for big recreational cannabis enterprises and even more for smaller dispensaries. Kalb's ordinance would lower the tax rate for recreational cannabis businesses to a maximum of 5 percent — which is what medical cannabis businesses currently pay. The lowest rate would be 0.12 percent for businesses that rake in less than $500,000 a year. Late Tuesday night, the council passed the first reading of this part of the ordinance on Tuesday, and the item will come back for a second reading in June.
The decrease would make cannabis businesses more competitive in the region, he said, and fall in line with what voters had intended when they passed Measure V, referring to the ballot measure that gave the City Council power to lower the rate.
The move would also put a dent in the underground cannabis market, Goldsberry said, which has been flourishing because of Oakland's high taxes.
She said her business lost 7 percent in sales last year because customers told her they were either buying underground cannabis or heading to Berkeley to get it cheaper. For example, high-grade cannabis prices have increased by $20 per 1/8 of an ounce because of the taxes she needs to pay. 
There are those who don't think lowering the tax rate is a good idea.
Oakland finance director Katano Kasaine said reducing taxes would result in $9.1 million less than expected in the 2019-20 fiscal year, and $9.8 million less than expected in 2020-21.
Kasaine, at a finance committee hearing last week, said the loss could have a "substantial impact" on city services, the East Bay Times reported.
But Goldsberry said "she's crying foul." Those numbers were never realistic, she said, and the city shouldn't have relied on this amount, "ignoring the advice of experts and industry leaders."
What is being affected, she said, are the services provided by many of the cannabis dispensaries.
Edibles: What you need to know if you're a first-time customer
Since the prices are so high and many customers are going elsewhere, several dispensaries have stopped providing free chiropractic care, reiki and other medical services, she said. Magnolia Wellness, for example, still is offering free nurse advise, but has shuttered its food bank to 30 families because of the after-effect of the high-tax rate. 
In other cannabis news, the Oakland council was also poised to adopt a resolution renewing their previous declaration that there is a local public health emergency with respect to safe, affordable access to medical cannabis.