Oakland mayor promotes local shopping at Plaid Friday event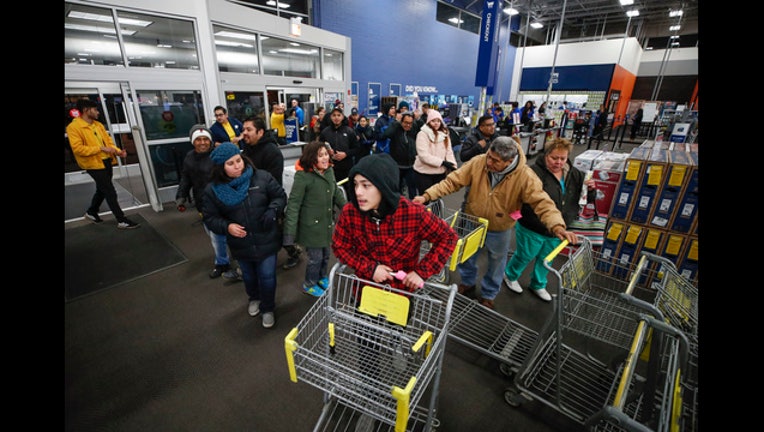 article
OAKLAND (BCN) Oakland Mayor Libby Schaaf and other community leaders will promote shopping at local stores instead of big box stores at an event on Friday.
Supporters of "Plaid Friday," which was founded in Oakland in 2008 and is now hosted in cities across the nation, say it offers shoppers a more distinctive and personal experience at independent businesses than they have at big stores in malls.
Supporters say Plaid Friday shoppers can skip the stress of standing in lines to have fun, find great gifts and keep their money in Oakland supporting local businesses and bolstering the city's economy.
Nearly 200 retailers, makers, restaurants and artists in Oakland will mark Plaid Friday with lively entertainment, holiday decorations, sales, artisan pop-ups and lots of local love for shoppers.
Plaid Friday marks the start of a season-long campaign to promote local shopping, with Oakland residents being encouraged to explore the city's shopping districts, discover the unique gift items offered by local retailers and experience a variety of special events through New Year's Eve.
Among those expected to participate in the Plaid Friday kickoff event at Bay-Made at 3295 Lakeshore Ave. at 10:30 a.m. on Friday are Schaaf, Oakland City Councilman Abel Guillen, Oakland Grown chief executive Jody Colley, Kira Pascoe, the co-administrator of the Lakeshore Avenue Business  Improvement District, and various Lakeshore Avenue merchants.
People who attend the event will hear about the special offers, entertainment and activities planned by nearly 200 merchants who are participating in Plaid Friday, including more than 15 merchants in the 
Lakeshore Avenue Business Improvement District.