Oakland police search for suspect after pursuit and crash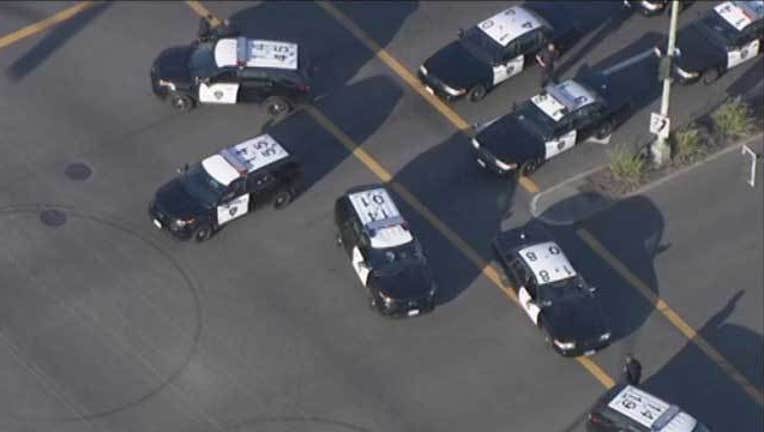 article
OAKLAND, Calif. (KTVU) -- Police in Oakland have responded in force to the scene of a crash following a police chase that left at least one person injured Tuesday evening.
The police pursuit ended in a crash at 37th and Market.
The driver -- possibly a robbery suspect -- crashed into another car and then took off on foot.
The driver who was in the car that was hit had to be taken away by ambulance. There was no word so far on the extent of their injuries.
Witnesses in the area reported seeing police take two suspects in custody. Police could not immediately confirm those details.
Police are continuing to search the area of Market and 37th for the suspect.