Oakland schools get new hydration stations to replace fountains found with lead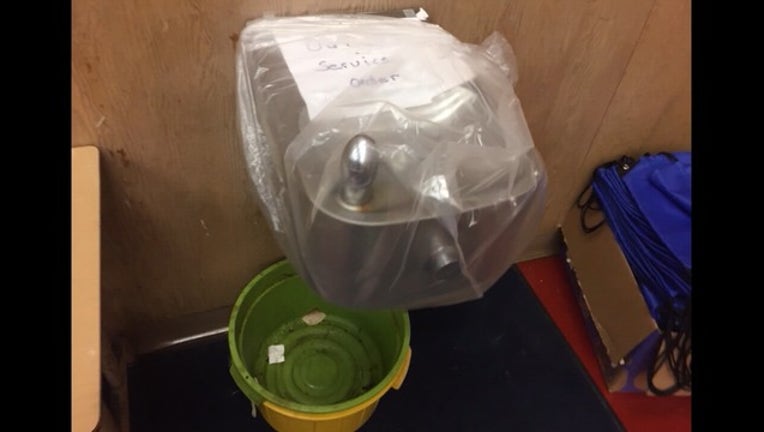 OAKLAND, Calif. - The Oakland City Council voted on Tuesday to buy new hydration stations in 110 schools in the Oakland Unified School District to replace the fountains containing lead that were first discovered at McClymonds High last summer, and were then found at subsequent schools.
Oakland's Sugar Sweetened Beverage tax, established by Measure HH, will provide $371,000 in funding for the stations. Alameda County Supervisor Wilma Chan will also allocate $100,000 from Measure A discretionary funds, her office said in a news release.
After the problem fountains were discovered at McClymonds, school district spokesman John Sasaki said all the fountains with elevated lead were removed and replaced them with lead-free fixtures.
But that cost money.  The city council vote now helps pay for that.
"Children and youth are better prepared to learn when they are drinking water instead of sugar sweetened beverages," Chan said in a statement. "It was an easy choice to propose $100,000 from the County for Oakland schools. The bottle filling stations will make drinking water even more attractive."
The new hydration stations will allow students to fill reusable water bottles and cups. Brita has already donated 12 hydration stations to Oakland Unified for 10 schools. The district plans to install the fountains over the summer, so they will be ready the start of school this fall.