Oakland 'Trash Tour' to make stop at Mayor Schaaf's house Saturday morning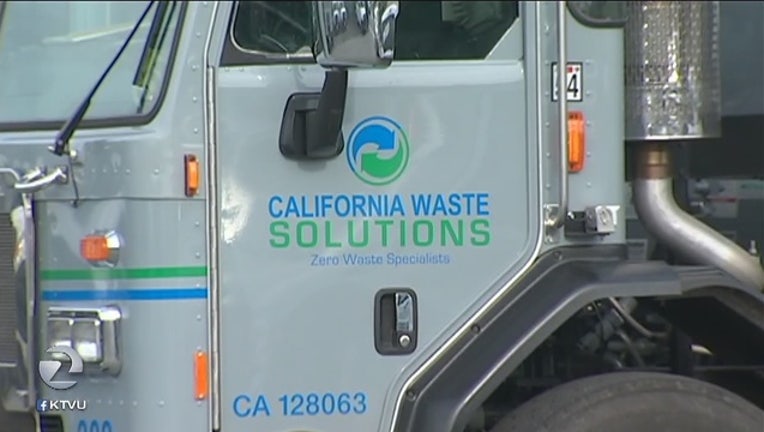 article
OAKLAND (BCN)-- A group of East Oakland residents will conduct a "trash tour" and stop at Mayor Libby Schaaf's home on Saturday morning to highlight what it alleges are unequal services in the city's low-income and high-income areas.
Residents in "flatland" neighborhoods who have come together under the banner of the "East Oakland Congress of Neighborhoods" say they will meet at 10 a.m. on Saturday to take local officials on a driving tour of some of the city's more affluent neighborhoods to make it clear that they expect 
Schaaf to take action to remedy the dumping and potholes that plague the streets of East Oakland.
They say they are fed up with the hazardous and unsanitary conditions in their neighborhoods and other stops in the tour include underserved locations in East Oakland. 
Enrique Martinez, who lives in City Council District 7, said in a statement, "We've been dealing with these issues for years. We pay taxes just like people in the mayor's neighborhood."
Martinez asked, "So why do our children have to walk over piles of filth to get to school?"
Andre Spearman, a District 5 resident who's a leader of the East Oakland Congress of Neighborhoods, said, "We are tired of cleaning up trash that the city should take care of. We want to tell the mayor and other elected officials that enough is enough - do your job!" 
The trash tour will begin at the office of Alliance of Californians for Community Empowerment at 2501 International Blvd.
Tour organizers say Schaaf and other elected officials, including Alameda County Supervisor Nate Miley and Councilmembers Noel Gallo, Abel Guillen, Desley Brooks, and Rebecca Kaplan, have been invited to attend the tour.
They said all but Gallo and Schaaf have confirmed their attendance.
Members of the East Oakland Congress of Neighborhoods, who live in Districts 2, 5, 6 and 7, say they have come together to strengthen their impact and influence on the issues that most affect their lives. 
In 2017, the congress held "peoples' assemblies" that brought together more than 800 residents to create an East Oakland agenda that addresses their deepest concerns. 
Spearman said, "We know that we are stronger together. All of our flatland neighborhoods face the same problems, whatever district we live in or whatever language we speak."