Oakley woman Alexis Gabe remembered at tearful celebration of life
OAKLEY, Calif. - It has been a devastating year filled with searches, questions, and finally closure for the Gabe family of Oakley. They held a Celebration of Life for Alexis Gabe, who was last seen on Jan. 26, 2022. 
The event was filled with laughter and tears and brought together a community that showed tremendous support throughout this journey. 
"I lost memories I could have had with you. Future experiences. Future laughs," said Alexis's brother Gwyn Marqus Gabe. 
He talked about their close relationship, and how he wishes they could have gone through the next stages of life together. 
"I wanted to see you on your wedding day. And I wanted you to be there for mine. I wanted you to be the cool aunt for my children and I wanted to be the cool uncle for yours," said Gwyn Marqus.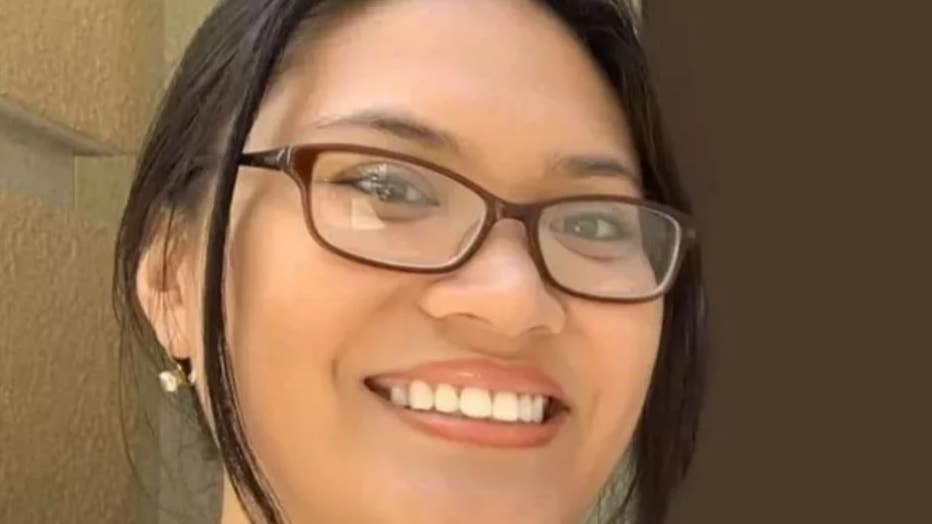 Alexis was remembered by her family as a kid at heart, full of laughs, and eager to try new things. 
"Every day I feel her presence in our home. Her loud voice when she'd be singing in the bathroom, her footsteps when she'd run towards me," said her mother, Rowena.
PREVIOUS COVERAGE: Alexis Gabe, missing Oakley woman, allegedly murdered by ex-boyfriend
Butterflies were placed throughout the event. A poem read explained her mother sees Alexis's glasses on the wings of butterflies. 
"I lost a part of me," said Rowena. "I have been trying to find myself again. Because I know Alexis would want me to. But it's hard."
Alexis was just 24 when she was last seen. Months of searching came to an end on Nov. 3 when her remains were found in a remote area of Plymouth, in Amador County. 
Police say she was killed by her ex-boyfriend Marshall Curtis Jones. Jones was shot and killed by police in Seattle back in June, while officers were trying to arrest him. This has left loved ones with unanswered questions about what exactly happened to Alexis, and why. 
The Gabe family thanked the community for their support and expressed gratitude for all those who took part in search parties.
Family and friends say Alexis's spirit lives on, and they will continue fighting for justice. 
"Life can be so unfair, but I know Lex is resting peacefully in heaven," said her friend Maria Leyva.