Officials: Sea lion pulls man with fish into San Diego Bay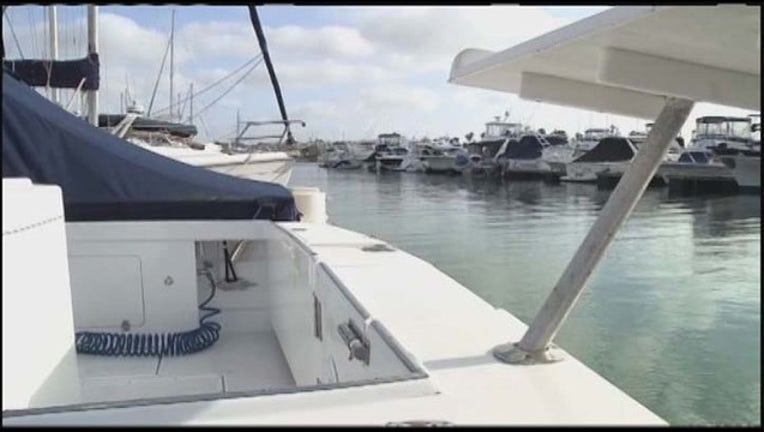 article
SAN DIEGO (KTVU and AP wire) — A 62-year-old San Diego man was recovering Monday from a stunning sea lion attack in a Mission Bay marina.
The man was holding and posing with a trophy fish he caught when a hungry 300-pound sea lion jumped into the boat and took hold of him in an attempt to get the fish.
It pulled him off the boat and to the bottom of the 20 feet of water in Mission Bay until he was let go and rose to the surface.
Officials said the man was underwater for 15-to-20 seconds.
San Diego Fire-Rescue spokesman Capt. Joe Amador says in a report by U-T San Diego that the animal lunged over a railing on the boat and latched onto his hand and the fish around 4 p.m.
He said the man had cuts on his hands and feet and was taken to a hospital in an ambulance.