Ohio girl, 11, charged with murder in death of 2-month-old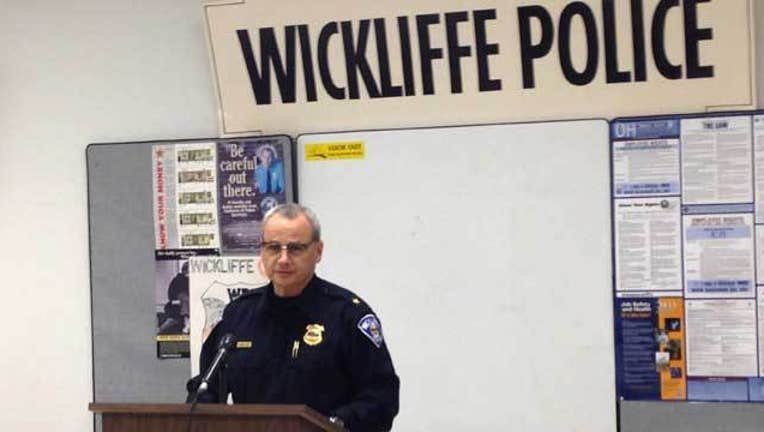 article
CLEVELAND (AP) — An 11-year-old girl from a Cleveland suburb has been charged with murder in the beating of a 2-month-old who was staying overnight with the girl and her mother to give the baby's mom a break.
Wickliffe police Chief Randy Ice said at a news conference Monday that the 11-year-old, her mother and the baby girl, Zuri Whitehead of Cleveland, were on a couch downstairs when the mother fell asleep at about 3 a.m. Friday. The mother was awakened less than an hour later by her daughter, who was holding the badly injured infant. Ice said the 11-year-old took the infant upstairs. When she returned downstairs, the infant was bleeding and her head was badly swollen, he said.
The 11-year-old's mother immediately called 911, Ice said. Zuri was flown to a children's trauma center in Cleveland, where she died.
The mother of the 11-year-old and Zuri's mother, Trina Whitehead, had known each other for five or six years but weren't related, Ice said. Trina Whitehead has three other children and had the girl's mother keep Zuri overnight to give her a break.
The Associated Press is not naming the 11-tear-old or her mother because of the girl's age.
Neither Ice nor a Lake County juvenile court official could recall a murder suspect being that young. Court administrator Chris Simon said 13 is the youngest age that children are typically detained at the county's juvenile detention center, where the girl is being held. Juvenile Judge Karen Lawson entered a not guilty plea for the girl at a detention hearing Monday and ordered that she undergo a competency hearing.
FBI crime statistics show there were 20 children age 12 and under in the U.S. who were accused of murder during 2012, the most recent year for which statistics were available.
The girl cannot be tried as an adult. A child must be at least 14 years old in Ohio to be turned over to adult court. An 11-year-old can, however, be sentenced to a state Department of Youth Services facility until age 21.
The middle school the girl attends had called police about the girl on one occasion for a non-violent incident, Ice said. The girl and her mother have been questioned.
The girl did not show any remorse, Ice said. "I'm not sure she appreciated the gravity of what she did," he said.
The girl's public defender declined to comment on Monday.
Ice is considering counseling for the officers who responded to the scene.
"We're having a hard time getting (our) heads around this," he said. "You don't see stuff like this."