Older brother takes sister with Down syndrome to prom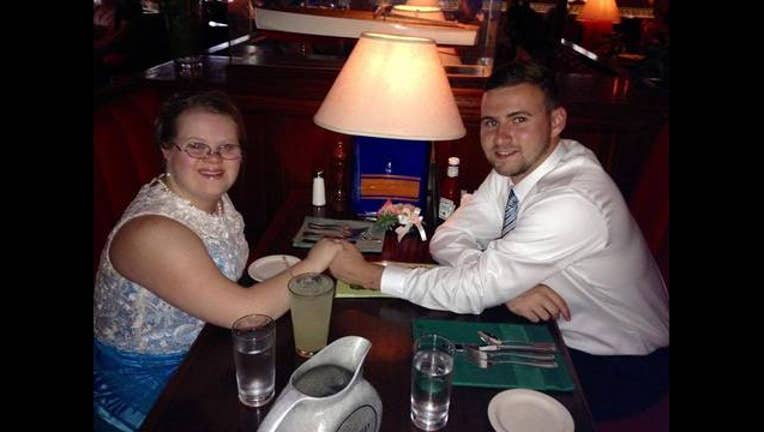 article
HENDRON, Va. (WTTG) -- A Fairfax County teenager had a prom night to remember thanks to her older brother.
Kyle Hammersley, 22, took his younger sister, Emma Hammersley, who has Down syndrome, to the dance at Herndon High School last weekend.
"Over the years a mom always wants to see her daughter going to a fancy dance," said mother Cathy Hammersley.
Cathy wanted her daughter to feel like a princess, so she ordered 19-year-old Emma her first long dress and made sure hair, nails, makeup and the corsage were taken care of.
At the dance, Kyle sent his mother text messages, including one to tell her that someone asked Emma to dance.
"I'm so proud of my son. Some guys may feel funny about going back to a prom when they're 22 years old, but he didn't," Cathy said.
Cathy shared her family's story on FOX 5's Facebook page in the comments section of a post about a quarterback who took a friend with Down syndrome to the prom.
"I was feeling so much pride that night that I couldn't help but share my own happiness," the mother said.
Cathy told us Emma was thoroughly excited to go to the prom. Now, another milestone awaits. Emma graduates from Herndon High School in June.
She plans to continue her education at the Davis Center, which teaches life and work skills.