One dead, one wounded in early morning Vallejo shooting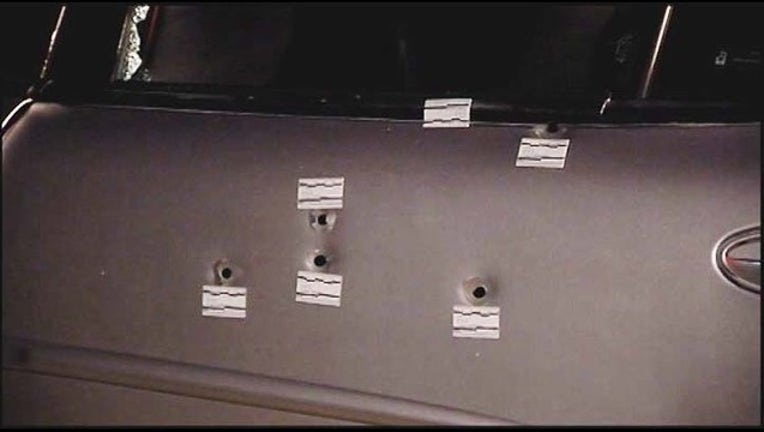 article
VALLEJO, Calif. (KTVU and wires) – A gunman riddled a car with bullets early Monday, killing one man and seriously wounding another, authorities said.
Vallejo police officers were handling an unrelated traffic stop in the center of Vallejo at about 12:30 a.m. when they heard gunshots, according to police. The officers completed the traffic stop and started searching for suspects and victims.
About five minutes later, officers located two victims of gunshot wounds in a bullet-riddled vehicle on Kentucky Street near Napa Street.
Both victims were taken to a hospital and one died from his wounds there, according to police.
Detectives with the Vallejo Police Department responded to the scene and began to investigate, police said.
The names of both victims are being withheld until their families have been notified.
Anyone with information about the shooting is asked to call the Vallejo Police Department at (800) 488-9383 or anonymously at the Solano Crime Stoppers tip line, (707) 644-STOP.