One dead, one wounded in Santa Rosa marijuana grow house gun battle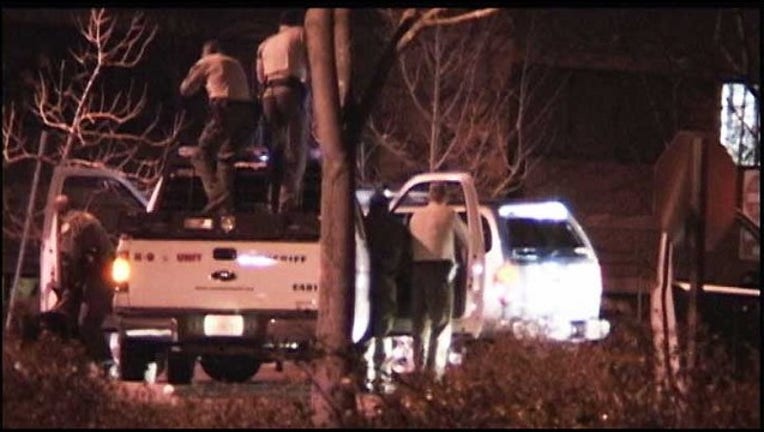 article
SANTA ROSA (BCN) -- One suspect was dead and two others were in custody after Santa Rosa home invasion gun battle and an armed standoff in a Kaiser Hospital parking lot, authorities said.
Police responded at about 12:50 a.m. to the 600 block of Acacia Lane to a report of a home invasion robbery, according to police.
The caller told police several armed males tried to force their way into the caller's home that contained a marijuana growing operation and was also occupied by a female and two children. The residents and the suspects exchanged gunfire and the suspects fled in a vehicle.
None of the home's residents were injured, according to police.
About one hour later, Sonoma County sheriff's deputies conducted a felony stop on a vehicle that matched the description in the shooting. The vehicle was pulling into the Kaiser Hospital parking lot in Santa Rosa, police said.
The suspects in the vehicle initially refused to comply with deputies and the deputies sent rounds of a 40mm chemical agent into the vehicle.
Two suspects complied and the deputies took them into custody. One of the suspects was suffering from a gunshot wound and was transported to the hospital, police said.
Deputies took the other suspect to the Santa Rosa Police Department for further investigation.
Deputies found a third suspect unconscious in the vehicle. That suspect was pronounced dead after first responders tried to revive him.
Police continue to investigate the incident as more information becomes available.
Anyone with information about the incident is being asked to call the Santa Rosa Police Department Violent Crimes Investigation Team