Oops: Candidate leaves porn tabs open on Facebook post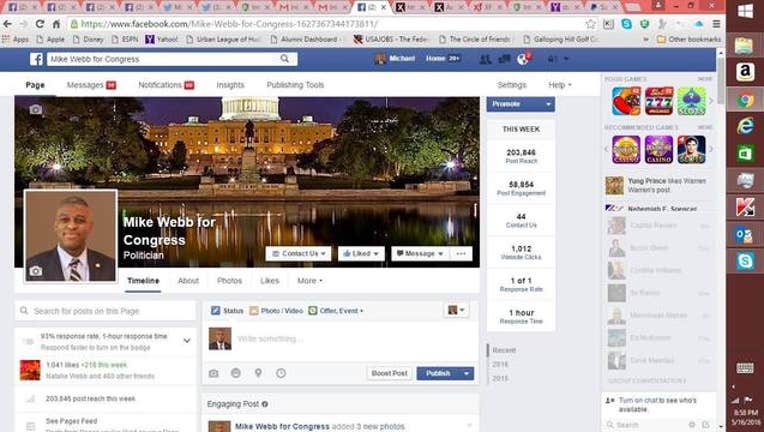 article
(FoxNews.com) - Reminder to politicians everywhere: Always check your browser tabs before posting a screenshot.
A Virginia congressional candidate learned the hard way, after posting a screengrab on Facebook that happened to display his earlier X-rated browser searches in the upper-left corner of the screen.
Mike Webb, a Republican running as an independent in Virginia's 8th district, has since deleted the screenshot after the porn mishap went viral. Webb posted another screenshot on Facebook Monday night, saying "THANKS FOR THE TAB CHECK RANGER BUDDIES." He made reference to the gaffe and said "today's notorious post reached almost 200,000 people."
Webb originally had posted the screengrab of a Google search after claiming he received a prank call about a job offer, which he hinted may have come from a local Republican official.
Read more on FoxNews.com.