Opponents of new-vaccine law hold protest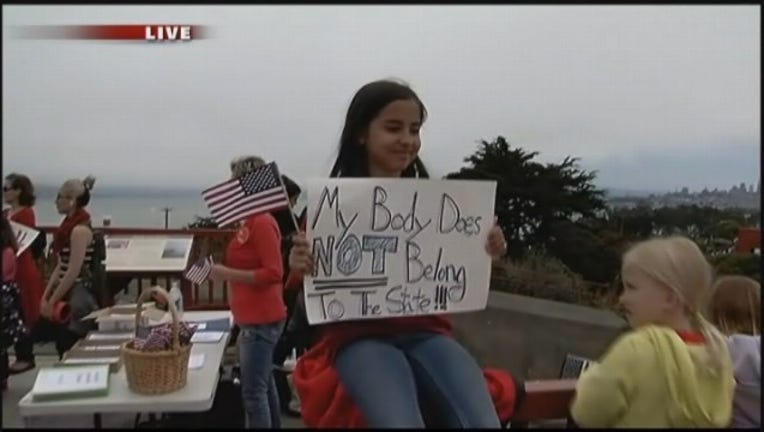 article
SAN FRANCISCO (KTVU) - Opponents of California's new vaccine law held a protest on the Golden Gate Bridge Friday afternoon.
The group wants to repeal the law which requires all school children to get immunized, unless parents obtain a medical exemption or home-school their children.
Previously parents could decline the immunization by opting out due to their religious and other personal beliefs.
Similar demonstrations were held in Santa Monica and Huntington Beach.