Overturned big-rig spills 15-20 crushed cars on I-80 in Vacaville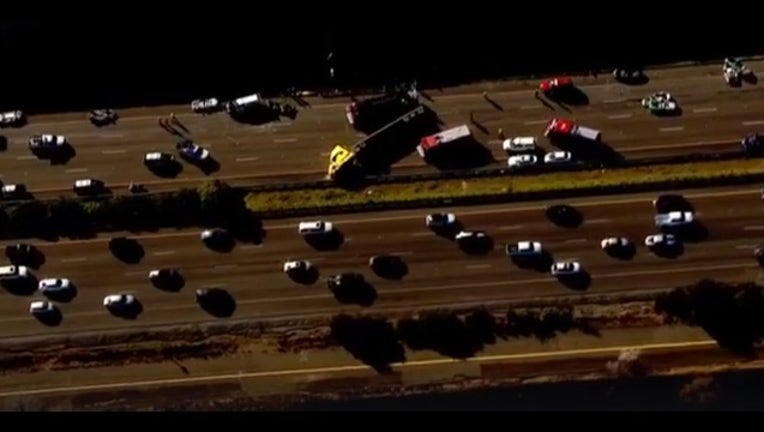 article
VACAVILLE, Calif. (BCN) - Three westbound lanes of Interstate Highway 80 in Vacaville have reopened Thursday following a closure caused by a big-rig that overturned and spilled its load of 15-20 crushed vehicles onto the highway, the California Highway Patrol said.
The No. 4 westbound lane remains closed with no estimate when it will reopen, the CHP said.
The overturned big-rig blocked all four westbound lanes of I-80 just east of Pena Adobe Road around 2:50 p.m., the CHP said.  
Four vehicles that initially were reported to be involved in a collision were actually vehicles that had already been crushed in a compactor and loaded onto the big-rig, the CHP said.