Owner may face charges after dog found injured in Sonoma Co.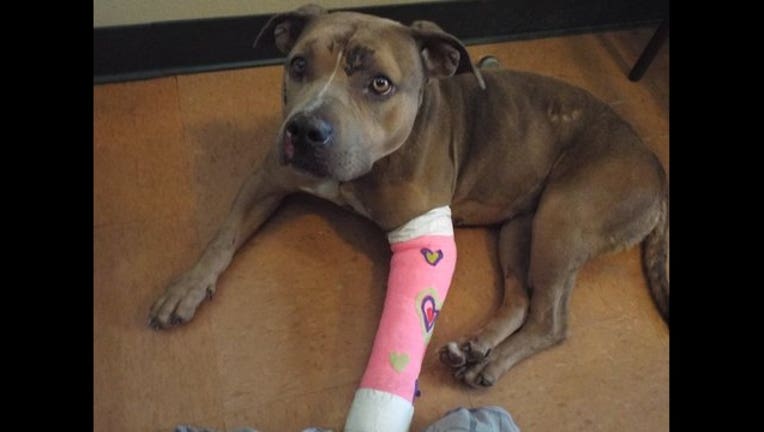 article
SONOMA COUNTY, Calif. (KTVU) - The owner of a dog found injured on the side of a freeway in Sonoma County could face charges.
Initially authorities believed Martha had been thrown or fallen from a vehicle. Now they think she left her yard and was hit by a semi-truck on 101.
"She's got a broken left leg, a broken pelvis and a broken canine tooth, " Jeff Charter, head of Petaluma Animal Services, which rescued the female pit bull mix.
A pink cast on a broken front leg also hasn't been slowing her down.
"She's very inquisitive, and everywhere she goes, she has to check everything out," noted Charter, "and she's very sweet, in spite of being in a rough way."
The dog is between two and four years old, with no tags and no microchip.
Passersby spotted her in bushes alongside the northbound lanes of Highway 101.
She was calm and gentle when shelter staff arrived and moved her.
They named her "Martha" for the nearest exit: Washington Street."
According to the Petaluma Animal Services, they determined Martha was likely hit by a semi due to witness statements.
Landing at the Petaluma Shelter, by any circumstance, was a life-saver for her and a foster home will continue her recovery for the next few months, before she is put up for adoption.
"We're working hard to figure out where she came from, so we can track down how she came to be in this situation," declared Charter, "it's our job to make sure her life going forward is better than the one she had behind her."