Palo Alto man allegedly brandishes weapon at apartment manager, shoots pellet gun at workers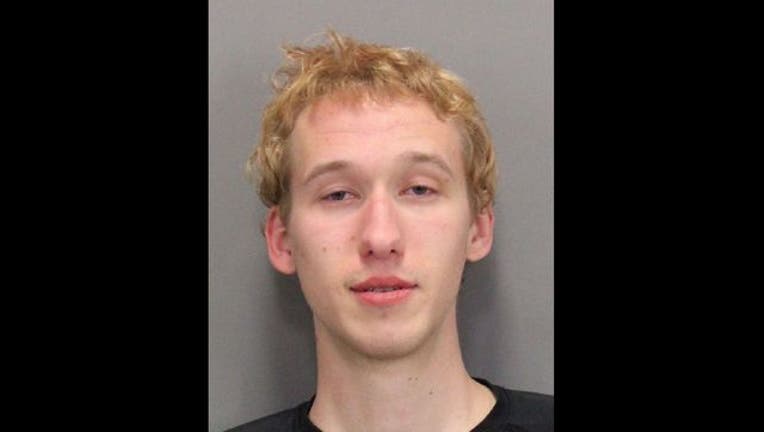 article
PALO ALTO (BCN)— A 25-year-old man was arrested for allegedly brandishing weapons at his apartment manager after making a noise complaint and shooting a pellet gun at construction workers on Friday, police said today.
   
Wesley Alexander Ramsey was arrested on suspicion of assault with a deadly weapon, making criminal threats and brandishing, police said.
   
Shortly before 1 p.m. Friday, officers responded to a report of a resident who threatened to shoot at Palo Alto Place Apartments located at 565 Arastradero Road, a block south of El Camino Real, police said.
Responding officers were able to detain Ramsey without incident, police said.
An investigation showed Ramsey went to the apartment manager's office to complain of construction noise at the complex, according to police.
The manager, a man in his 30s, saw the suspect pull out what appeared to be a black semi-automatic handgun and knife from his pockets, police said.
Ramsey allegedly aimed both weapons at the manager, said he was going to shoot at someone and left the room, according to police.
   
The manager then called police.
   
Officers spoke with four construction workers, two of whom said the suspect went up to them and brandished what looked like a black semi-automatic handgun, according to police.
   
The other two workers who were doing scaffolding work heard something hitting plastic sheets around them, police said.
   
Video footage taken from the complex's surveillance system showed the suspect allegedly pointed the pellet gun at the two scaffolding construction workers and fired at them, but they were not struck according to police.
   
A search of Ramsey's apartment uncovered a black pellet gun that resembled a semi-automatic pistol, police said.
   
An 8-inch knife with a 4-inch blade was found in the area where the 25-year-old allegedly shot at the workers, according to police.
   
Ramsey was booked into Santa Clara County Main Jail in San Jose where he is being held on $50,000 bail, according to online jail records.
   
Anyone with information on the case is asked to call police dispatch at (650) 329-2413. Those who wish to remain anonymous may send an email to paloalto@tipnow.org or send a text message or voice mail to (650)
383-8984.