Palo Alto police seek suspect who robbed bank dressed as construction worker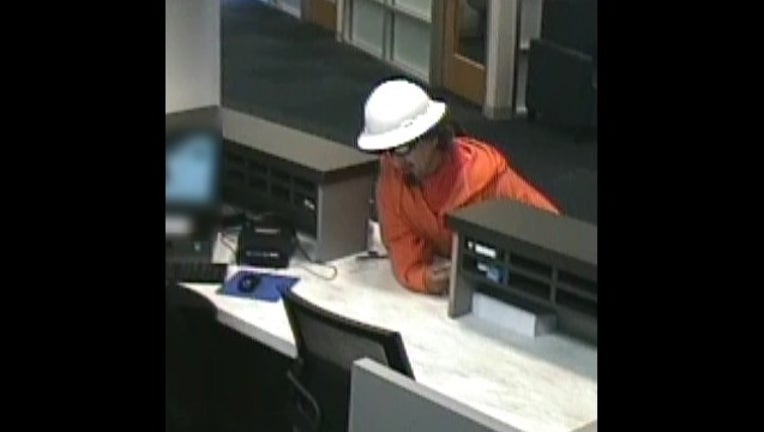 article
PALO ALTO, Calif. (KTVU) - Palo Alto police are asking for the public's help in identifying a man who allegedly robbed a Comerica Bank in Palo Alto on Friday afternoon dressed as a construction worker.
According to police, the man entered the bank just after 5:25 p.m. Friday. He allegedly brandished a handgun in his waistband to a teller in her 50s and demanded money.
When the teller went to a back room, the suspect grabbed cash from an open cash drawer and fled, police said. No customers were inside the bank when the robbery took place.
Police describe the suspect as a white man in his 30s, who is at least 6 feet tall, and was last seen wearing a bright orange sweatshirt, black jeans, sunglasses and a white construction.
Anyone with information on the case is asked to call Palo Alto police at (650) 329-2413. Those wishing to remain anonymous can leave a voicemail or send a text to (650) 383-8984 or email paloalto@tipnow.org.