Palo Alto suspect arrested in two arsons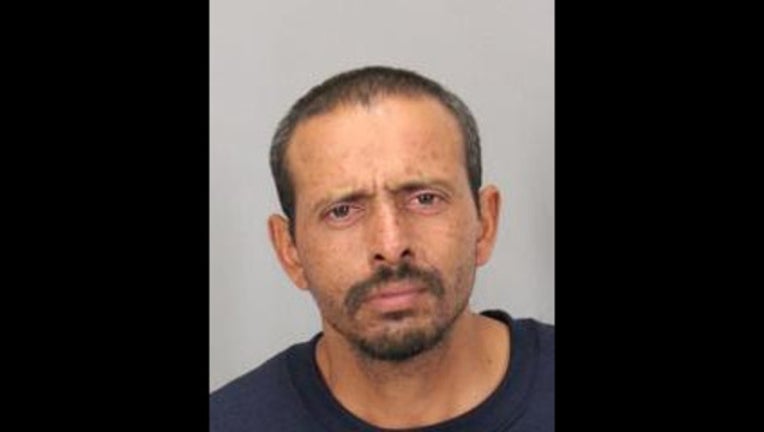 article
PALO ALTO, Calif. (BCN) - A 37-year-old Menlo Park man was arrested in connection with two suspicious fires that burned within 50 minutes of each other on Saturday, Palo Alto police said today.
Osvaldo Madrigal, who suffered minor smoke-related injuries in one of the fires and was hospitalized, was booked into Santa Clara County Main Jail after being treated, police said in a news release.
The first fire was reported about 4:18 p.m. Saturday, when a 2016 Jeep Wrangler was set ablaze in the 400 bock of Curtner Avenue, police said. Employees were able to extinguish the fire before police and fire crews arrived. 
While officers were investigating that blaze, they spotted a man walking toward a nearby vacant building, the former Compadres Restaurant in the 3800 block of El Camino Real.
At 5:08 p.m., an officer noticed smoke coming from the former restaurant and firefighters responded to find a blaze burning through the roof. They rescued the man, who turned out to be Madrigal, previously seen walking toward the building.
No one else was in the building and the blaze was contained about 8:30 p.m.
Police said Madrigal, on probation for assault with a deadly weapon, may have been illegally squatting at the former restaurant.
He was arrested on suspicion of two counts of felony arson, misdemeanor trespassing and a felony probation violation.
Detectives are working with arson investigators from the Palo Alto Fire Department to determine the cause of both fires.
Anyone with information about the fires is asked to call Palo Alto police at 650-329-2413. Anonymous tips can be e-mailed to paloalto@tipnow.org or sent via text message or voice mail to 650-383-8984. Tips can also be submitted anonymously through the Palo Alto Police Department free mobile app, downloadable at www.bit.ly/PAPD-AppStore or www.bit.ly/PAPD-GooglePlay.