Panda born in Belgium's zoo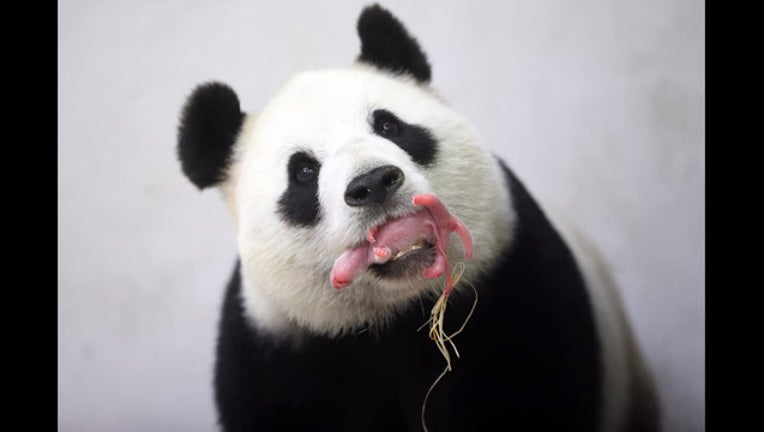 article
BRUSSELS (AP) - A baby panda was born in Belgium's Pairi Daiza zoo on Thursday just three months after Chinese experts artificially inseminated its mother Hao Hao.
Screaming seemingly well beyond the power of his 171 gram frame, the tiny pink male cub was tenderly cared for, washed and cradled by his mother in her black-and-white fur and carried around in her mouth.
Since panda births are such a rarity, some guardians were overcome by emotion and cried at the zoo, which is around 30 miles south of Brussels.
Still, zoo director Eric Domb had mixed feelings.
"It was very intense for us all. The utmost joy to see the birth," Domb told RTL network. "It is also a big worry since the chances of survival of a panda are only one out of two in the first three months."
With the help of the Chinese government, Hao Hao and her mate Xing Hui arrived in Belgium two years ago. Pairi Daiza adapted its zoo to build a bamboo forest and a cave to recreate their natural habitat.
The zoo said that "less than 2,000 pandas can be found in the wild, making every birth a true miracle." Austria and Spain are the only other two European countries where pandas have been born. Ever since their arrival, the pandas have been a huge hit at the zoo, and the newcomer will no doubt add to its popularity.
Yet even now, no one was ready for a name for the little cub. And it had to do with Chinese superstition, said Domb.
"So in no case whatsoever would we have considered a name before several of the first weeks have passed. We will think about it," he said.