Parents save premature baby's life by cuddling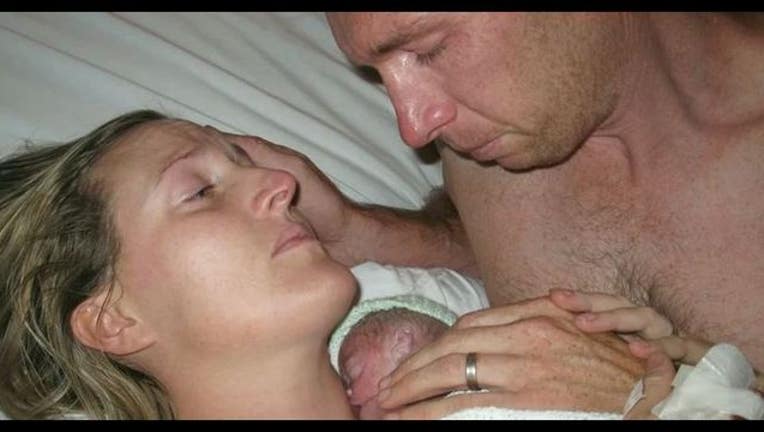 article
A Queensland Australia couple recently shared the remarkable story of how they were able to save the life of their premature baby boy by cuddling him.
In the touching video entitled "Loving Touch and Mom's Intuition: Kate Ogg and Jamie's Story", uploaded to the Johnson's Baby YouTube page, Kate Ogg tells the story of how her and her husband David, were able to save their dying son through skin-to-skin contact.
The Ogg's twins, Emily and Jamie, were born three months premature, and Doctor's told the first time parents that Jamie had passed away upon delivery.
"They were both born in their sac but Jamie didn't make a noise when they tore it open. Emily let out a big wail,' Kate Ogg told the Daily Mail. "We looked over and everyone was crowding around Jamie - there was about 20 people in the room. The vibe wasn't very good. He stopped breathing and his heartbeat was nearly gone. After 20 minutes they stopped working on him."
After hearing that their baby had passed, the devastated parents took their premature son into their arms, cuddling and talking to him.
'We were trying to entice him to stay," said Kate. "We explained his name and that he had a twin that he had to look out for and how hard we tried to have him."
Then something miraculous happened. Jamie gasped, and took hold of David's finger. Slowly, the little boy began to breathe and move normally.
"It was the most astounding and amazing thing that had ever happened," said Kate in the YouTube video. "We realized it was because we had held him, and he because had the body heat of his mother and father. And that soft cocooning warmth, that's what had brought him back and had given him the time that he needed to, live."
Jamie and his twin sister Emily are now five-years-old, and have not suffered from any serious medical issues.
The Ogg family has organized Jamie's Gift, a effort to raise money for babies like the twins, born prematurely.
To help support the cause, visit the Jamie's Gift Facebook page, and Miracle Babies donation website.