Parents warned of 'harmless' hashtags that may expose kids' photos to pedophiles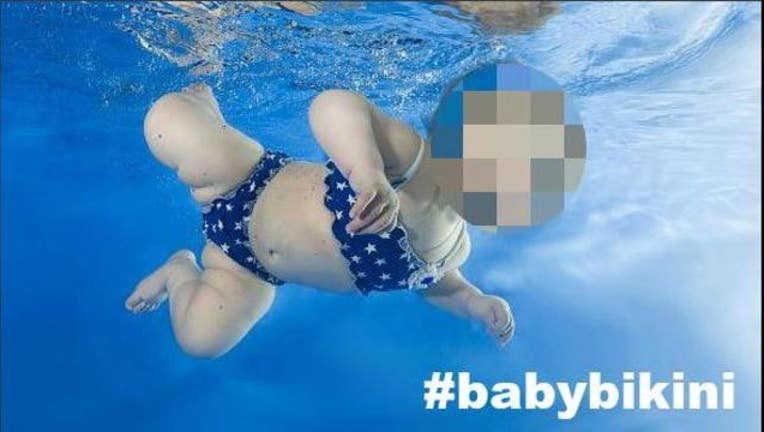 article
OAKLAND, Calif. (KTVU) - Child Rescue Coalition is warning parents about using certain hashtags on Facebook that may compromise their child's privacy and expose their photos to pedophiles. 
While using hashtags like #babybikini, #pottytraining and #kidsbathing may seem harmless, the non-profit warns that pedophiles and sex offenders are actively searching for those types of hashtags. 
"The potential harm in over-sharing private moments far outweighs the benefits, as social media is now a digital playground for dangerous pedophiles to steal and turn innocent photos of children into exploitative content with irreversible and lasting damage," shared Carly Yoost, Founder and CEO of Child Rescue Coalition. 
Yoost says they are working to raise awareness as many parents actively share their kids' digital identities online. In fact, according to the CRC, most parents post 1,500 photos of their kids on social media before they turn five. 
"The goal is to raise awareness about the importance of protecting children and their privacy in the age of social media as we are finding that online predators are getting more aggressive in their pursuit of these images."
The CRC released the following list of 100 hashtags that overexpose kids on social media:
#toddlerbathing
#kidsshowertime
#kidsshower
#kidshowertime
#bikinikids 
#kidsbikinis
#kidsswimwear 
#babykini
#bikinikidsmodeling
#bikinikidslovers
#kidbikini
#kidbikinis
#toddlerbikini
#toddlerbikinis
#toddlerbikinisrule
#toilettraining
#pottytraining4kids 
#pottytrainingguide
#pottytrain
#toilettrain
#startpottytraining
#pottytraining101
#lillootoddlerpotty
#pottytrainingsucks
#nakedkidsclub
#nakedkidsagain
#nakedkidsarehappykids
#cantkeepclothesonhim
#nakedkids
#nakedbaby
#nakedkid
#nakedkiddos
#nakedchild
#nakedchildren
#nakedtoddler
#nakedkidseverywhere
#nakedtoddleralert
#toddlerbaths
#toddlerbathfun
#pottytraining
#potty
#pottytrained
#pottytime
#pottytrainedbefore2
#lovesbeingnude
#skinnybabybooty
#pottydance
#pottydancetime
#pottydanceparty
#pottytrain
#pottytrainingtime
#pottyparty
#pottytrainingfail
#pottytrainingtwins
#nappyfree
#diaperfree
#pottytrainingsuccess
#pottytrainingwoes
#pottytrainingdays
#pottytrainingbootcamp
#pottytrainingboys
#pottylife
#pottytrainingdiaries
#pottytrainingfun
#nudekids 
#pottytrainingtime
#pottyparty
#pottytrainingfail
#pottytrainingtwins
#nappyfree
#diaperfree
#sexykids
#sexychildren
#nudechild
#peeingkid
#babypeeing
#sinkchild 
The CRC wants parents to keep their child's safety and privacy in mind as they post online.